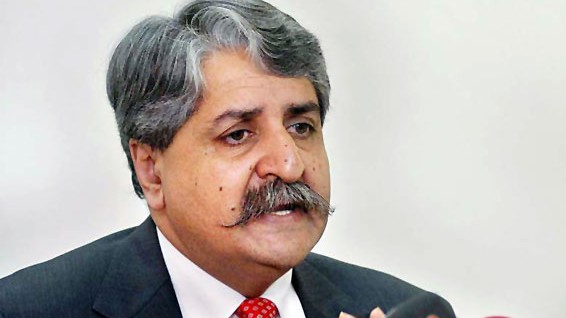 ---
HYDERABAD:
Federal Minister for Petroleum and Natural Gas Syed Naveed Qamar said that the decision to restore Hyderabad to its earlier status as a single district has not been taken as yet. He said that MQM's reaction to the proposals is premature.
Speaking to the media at his residence in Hyderabad, Naveed Qamar said that the restoration of the district to its previous status is a long held demand of the people.
He stressed that former President Pervez Musharraf's decision to divide the district was absolutely unjust and did not even comply with legal requirements at the time.
Naveed Qamar said that the Pakistan Peoples Party always takes on board sentiments of locals and alliance partners when making such a decision.
The party in this case, he said, will follow its tradition of negotiations and move ahead after consensus is forged between the two parties.