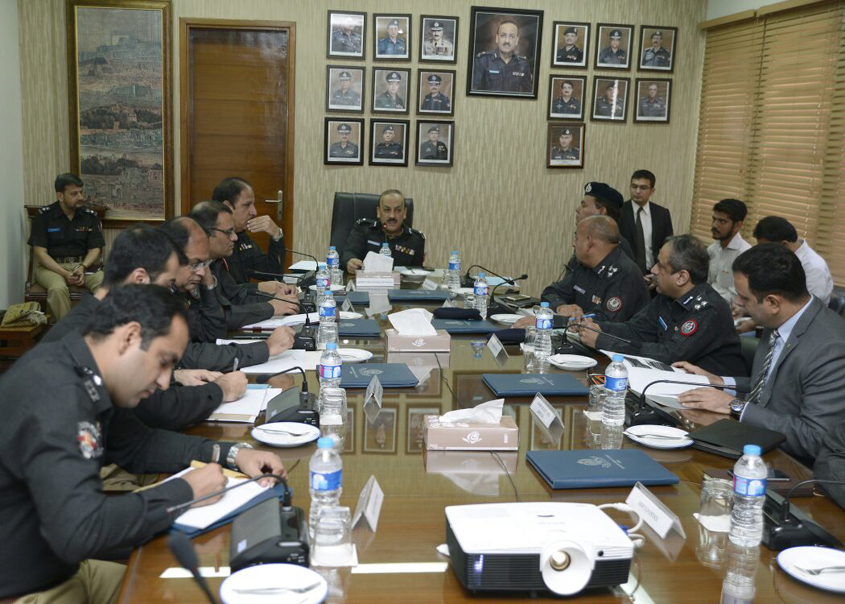 ---
KARACHI: To avoid any untoward incident, law enforcement agencies have started preparations for Muharram-ul-Haram to pass peacefully, especially in Karachi.

Karachi has witnessed a number of terrorist attacks during Muharram in the past. The paramilitary force and police have started preparations to avoid any untoward incident during the month.

On Saturday, a meeting chaired by Rangers director-general Major General Bilal Akbar was held at Rangers Headquarters, where the security plan was reviewed ahead of Muharram.

"A strict action was decided under the Anti-Terrorism Act to ensure security," said a statement issued by the Rangers. "There will be a ban on publication and broadcast of hate speeches. Aerial firing and display of weapons will also be banned and violators will face strict punishment."

A Rangers contingent will monitor the Muharram processions in Karachi and other parts of Sindh while procession routes will be sealed. Religious scholars were also appealed to follow the rules and regulations.

Another meeting was also held at Central Police Office, chaired by Sindh IG Allah Dino Khawaja. The meeting also reviewed the arrangements for Muharram. The IG directed the police officials to prepare fool-proof security arrangements and assured them that pick-and-drop service will be provided to policemen deployed on security duties.

Published in The Express Tribune, September 25th, 2016.