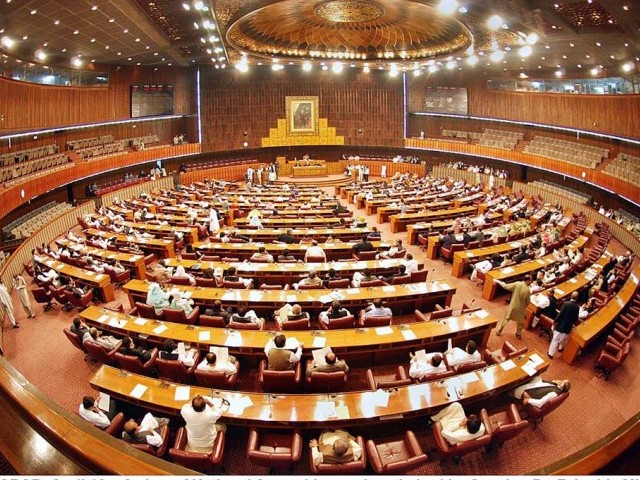 ---
ISLAMABAD: Members of the National Assembly's Public Accounts Committee (PAC) expressed annoyance on Thursday after they were informed by the Auditor-General of Pakistan (AGP) Rana Asad Amin that the Frontier Works Organisation (FWO), a military ancillary firm, had not held annual audits for at least a decade, terming it unlawful.

The committee held its meeting under Sardar Ashiq Hussain Gopang, discussing audit objections over a project of the NHA in Tank, Fata for non-deduction of withholding tax amounting to Rs253 million on payments to contractors besides winning contracts without bidding.

The AGP told the committee that all military bodies – even the GHQ – held regular audits, only the FWO had been avoiding accounts reviews.




"We have written (numerous times) to the Ministry of Defense, but never received a response," he maintained.

"This is unfair and unlawful if this is FWO practice," Gopang stated, asking why this organisation evaded such inspections.

To a question raised by PTI's Shafqat Mehmood, the AGP stated that the Federal Board of Revenue (FBR) had exempted FWO from paying withholding tax.

The AGP maintained that the FWO used to hold regular annual audits until 10 years ago, but they did not bother since then.

Similarly, he said that the FBR had been extending tax exemptions to the organisation every year, but in 2015 it was granted tax exemption for an indefinite period.

PML-N's Rohail Asghar tried to bail out FWO, stating: "Nobody dares ask military personnel for commission."

The AGP said that contractors were being favoured and non-deduction of withholding tax was an irregular and unauthorised practice which deprived the government of due revenue.

The PAC chief ordered authorities concerned to deduct due taxes from the NHA in 10 projects and submit a compliance report.

Published in The Express Tribune, September 23rd, 2016.