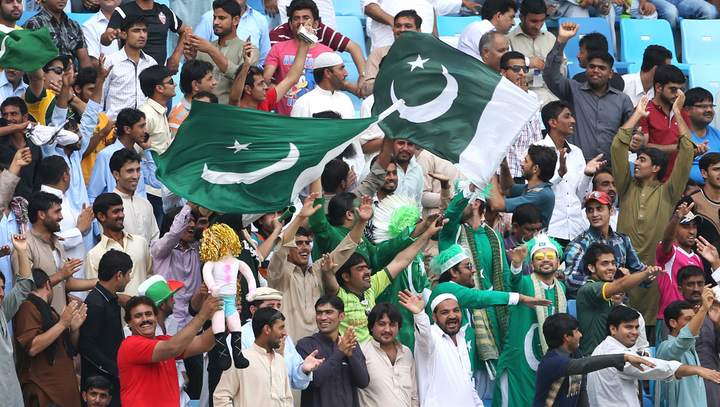 ---
KARACHI: Around 48.7% of young people in Karachi want to leave the country, said Ammad Zafar of Karachi University public administration department on Thursday.

Their reasons include unemployment, insecurity, economic problems and lack of social support and career opportunities, he explained.

Zafar was presenting his research paper, titled 'Determination of Youth Emigration', on the third and final day of the international conference, titled 'Managing Megacities 2016', at HEJ Auditorium in KU, which was organised by the varsity's public administration department in collaboration with Shar School of Public Policy and Government, George Mason University.

Creating jobs: 'No society can be built without youth participation'

Endorsing the facts pointed out in Zafar's research, an MPhil scholar of the public administration department, Salman Khatani, said that 90% of young people do not see any opportunities for them in Karachi. Around 41% people are uncertain about the future of the city due to the political instability and are, therefore, not inclined to get involved in civic engagement, he added.

Khatani was presenting his research paper on the socio-economic growth in Karachi. Sharing demographics of the city, he said that 191.71 million was the population of Pakistan in 2015. Around 30% of the population was between 15 and 29 years of age.




With an estimated population of over 22 million, Karachi is ranked as the 7th largest megacity in the world and its youth population, with a median age of 21 years, now exceeds 7 million, he pointed out.

Emigration trends

Pointing towards the increasing trend in migration, Zafar said that in the last six years, more than 3.7 million people have migrated from Pakistan to seek employment in other countries, particularly in the Middle East. Approximately 1 million people migrated from Pakistan in 2015, he said.

This high rate of outward migration from Pakistan is creating 'brain drain' conditions, especially in the health and education sectors, where there is an increasing shortage of skilled workforce, he added.

Giving numbers, he said that about 4% of the Pakistani population, approximately 7 million people, currently lives abroad. About 48% of Pakistani emigrants live in the Middle East, 28% in Europe, 19% in the United States and 5% elsewhere, he claimed.

Youth of K-P to be trained in hydropower management

According to a survey by Gallup Pakistan, two-thirds of the population of Pakistan wishes to leave the country, he added.

Strengthening ties

The chief guest at the event, US consul-general in Karachi, Grace W Shelton, remarked that the United States will continue to support the educational institutions of Pakistan through university partnership programmes.

Professors and scholars from KU and George Mason University have done a great job in order to bridge the gap between the people of both the countries, she said. I received a warm welcome in Pakistan and it is just like my second home, she added.

The conference concluded with appreciating the role of KU's vice-chancellor, Prof Dr Muhammad Qaiser, for organising the event. "This partnership will give fruitful academic benefits to both the universities and this is [indeed] just a beginning of a great academic journey," he said.

Karachi is the biggest city of Pakistan and it has many problems related to infrastructure, population, water crisis and criminal activities, said Prof Qaiser, adding that the recommendations presented at the conference will help in solving the problems of the citizens. He ensured that the policy recommendations of the conference will be sent to the relevant state authorities for implementation.

Published in The Express Tribune, September 23rd, 2016.
COMMENTS (16)
Comments are moderated and generally will be posted if they are on-topic and not abusive.
For more information, please see our Comments FAQ