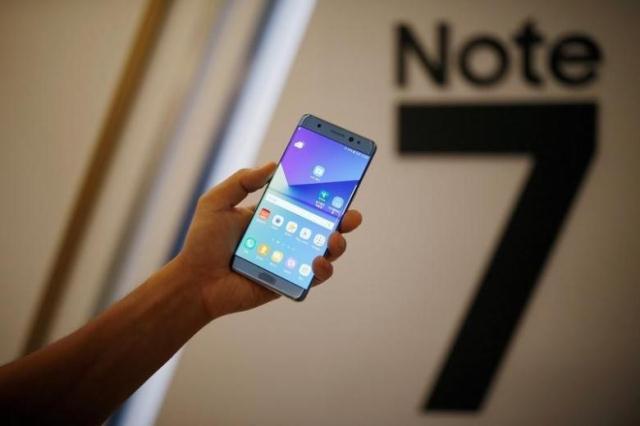 ---
US carrier Verizon Communications has begun taking orders for Samsung 's new Galaxy Note 7 smartphones, after having stopped sales of the device earlier due to fire-prone batteries. Samsung has recalled about 1 million Note 7 smartphones in the United States, offering to replace or refund the flagship phones. Their susceptibility to catching fire - with more than 100 cases reported across the globe - has damaged the image of the South Korean company.

Here's how you can tell if your Samsung Note 7 will explode

Globally, the world's top smartphone maker has recalled at least 2.5 million handsets, in a major setback for the company that is looking to claw back market share from rivals, including Apple that recently released its latest iPhones. Samsung halted new sales ahead of the recall as it prepared replacement Note 7 devices with safe batteries.

The new Note 7 phones have been approved by the US Consumer Product Safety Commission for all purchases and exchanges, Verizon said on its website, adding it has the Samsung device available for sale starting Wednesday. The largest US wireless carrier warned that initial quantities could be limited. Samsung said in a statement on Tuesday that it had shipped more than 500,000 new Note 7s to US carriers and retailers and that affected users will be able to exchange their recalled phones starting by Wednesday at the latest. The statement did not specify when new sales would start.

iPhone 7 vs Samsung's Galaxy Note 7: Which is faster?

Rival carrier Sprint Corp's website also showed the Note 7 available for order, providing a list of stores where customers can pick up a new handset by appointment. The firm previously said it will resume new sales in South Korea starting Sept 28 and that sales in Australia and Singapore would resume sometime in October.
COMMENTS
Comments are moderated and generally will be posted if they are on-topic and not abusive.
For more information, please see our Comments FAQ