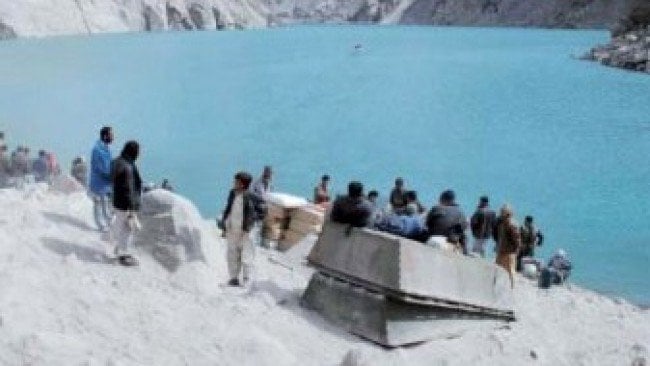 ---
ISLAMABAD:

A spillway was made on Sunday for the Hunza lake that is expected to burst its banks and flood surrounding areas.




The spillway will contain the overflow of water from the lake.




Meanwhile, villages surrounding the lake are being evacuated and travel facilities and food are being provided to the evacuees by the army.




Hanging bridges leading to the lake are also being lifted by FWO and army personnel.




An army worker died and another got injured during these relief efforts.




Earlier, residents of Atta Abad area of Hunza were given a deadline of May 15 to vacate the area over experts' concerns that the Atta Abad lake dam may breach soon.


Local administration issued an advertisement ordering residents to move to safer areas.

Two days earlier, Director General Frontier Works Organisation and the head of the engineer corps had also directed locals to take necessary steps in this regard.
COMMENTS (3)
Comments are moderated and generally will be posted if they are on-topic and not abusive.
For more information, please see our Comments FAQ