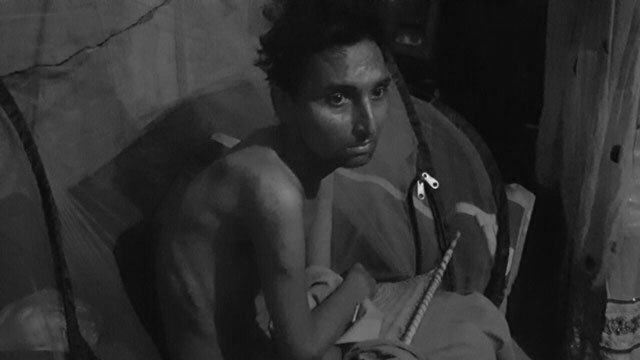 ---
PESHAWAR: Dewani, a 24-year-old transgender person living in Peshawar, was diagnosed with HIV two months ago after she complained of chest pain at the Lady Reading Hospital (LRH). What followed was shocking for her as she never thought her clan would disown her.

She was shifted to the Family Care Centre at Hayatabad Medical Complex (HMC) where her friends say she was discriminated because of her gender.

"They (the hospital staffers) thoroughly checked her condition but refused assistance since then," Farzana, head of the provincial transgender persons association, told The Express Tribune.

Social activists, transgender community hold vigil outside LRH

As if this was not enough for Dewani's plight, her community also disowned her on grounds that other community members could also get HIV-infected.

"They feared the infection, and asked her to leave the apartment," Farzana clarified, adding that she urged Dewani repeatedly to come and live with her, the offer which she kept denying.

"Dewani is in a state of shock and cannot speak now," says the association president. "It was a blow for her when she was asked to leave."

About 25 members of the community have so far been diagnosed with HIV and/or AIDs in the provincial capital but only nine of them are registered, which are receiving financial aid, medicines as well as attending counseling sessions at the Family Care Centre.

Can transgender marry? 'Yes,' says new Fatwa

According to data available with Blue Veins, a non-government organisation working for welfare of the community, around eight HIV and/or AIDs cases have been confirmed among the community members in district Bannu; 10 in Swat, and 16 in district Mansehra besides dozens which remain undiagnosed.

"They have been isolated and it poses a serious threat for those involved in immoral activities," Qamar Naseem, the Blue Veins head told The Express Tribune.

Naseem, who was present on the occasion when lab results proved Dewani HIV-positive, said not even a single person was ready to cooperate. However, later the provincial government made arrangements and Dewani was shifted to the HMC, where she was extended support.

When contacted, Ayub Roz, head of the provincial aids control programme denied to have neglected Dewani by saying, "the management could not even think about refusing to extend support to most vulnerable community".

There were several patients registered with the programme, and all were being supported, without any discrimination, added Roz.