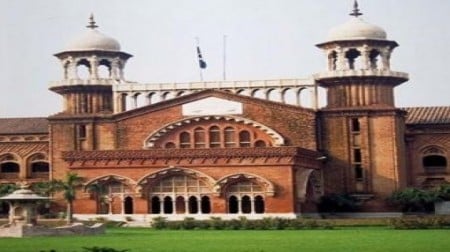 ---
LAHORE: Judges of the lower court were quick to adapt to the new judicial policy and postpone new cases in an attempt to clear the backlog of old cases.

Since the introduction of the new policy, judges have been keen to announce adjournments of over a month at a time. The Lahore High Court (LHC) recently issued instructions to the judges of subordinate courts of Punjab directing them to dispose of all cases pending since 2008 before the end of year.

An official of Aiwan-e-Adl confirmed that cases that had been pending since 1998 had suddenly turned into a priority. He said that the courts had starting operating on a 'firstcome, first-served' basis all of a sudden and new cases were being queued in the end. Advocate Muhammad Azhar Siddique stated that some judges were ignoring new cases altogether and giving unnecessarily long adjournments to meet the December deadline issued by the LHC.

He stated that courts were dealing with all civil, property, rent and new family matters with a delay and were only handling criminal cases in a timely manner. Muhammad Siddique said that this practice was delaying current cases without meaningfully speeding up unfinished cases. Advocate Surayya Farzand Chaudhry also confirmed that judges were focusing on older cases and putting aside newer ones to implement the judicial policy.

She elaborated that most old cases were being disposed of on a technical basis mostly due to the lack of evidence (non-prosecution) rather than on merit. Advocate Muhammad Yasin stated that the policy was formulated to facilitate litigants and restore the tarnished image of the judiciary but was instead proving to be counterproductive.

He said that old cases could not be revisited at the cost of newer ones. He added that the policy should have enlisted helpers to assist judges in getting rid of the backlog instead of shifting the attention of courts into the past entirely. Yasin stated that the judges' attitude to the new policy implied that it was necessary for a case to become old before it could be heard regularly and effectively and be disposed of. Shahbaz Ahmed a litigant at Aiwan-e-Adl stated that a judge had reserved the decision on his case on April 17 and then adjourned it to June 7.

He stated that the adjournment was unjustified as the court had completed the recording of evidence and arguments adding that the announcement had been withheld for reasons best known to the judge. On Saturday, court records indicated that most new cases of a civil nature were adjourned for a month on average. At least 15 cases were adjourned to June 5, while 18 others were adjourned to June 7.