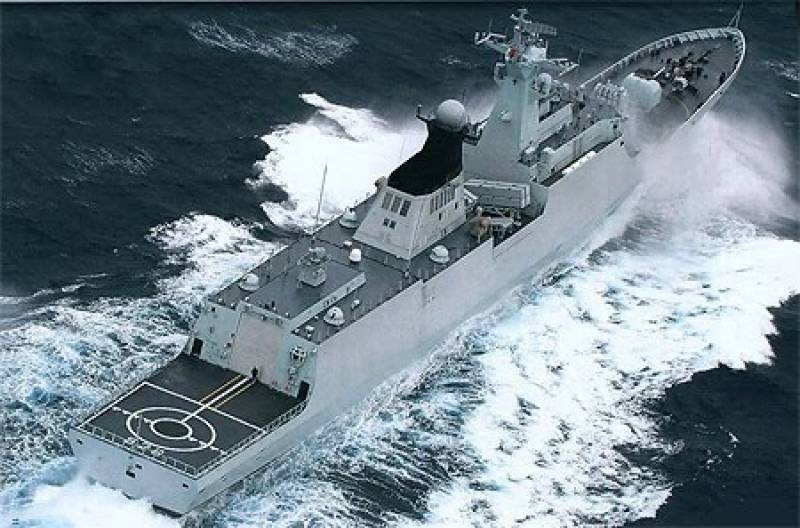 ---
The inaugural ceremony of Fast Attack Craft 3 of Pakistan Navy was held in Karachi on Saturday, Radio Pakistan reported.

Addressing the ceremony, Chief of the Naval Staff, Admiral Muhammad Zakaullah said this modern naval ship for Pakistan Navy has been prepared with Chinese cooperation.

PM Nawaz inaugurates Pakistan Navy Warship fleet tanker in Karachi

"This is a milestone in defence and strategic cooperation between Pakistan and China," he said, adding that the attack craft would prove crucial in the defence of the country's sea frontiers.

In August, Prime Minister Nawaz Sharif inaugurated a navy warship fleet tanker. The 17,000-tonne heavy fleet tanker, Pakistan Navy's latest with state-of-the-art facilities, has been built with Turkey's cooperation. The design of the fleet tanker was prepared by Turkey, while the tanker itself was built at the Karachi Shipyard.




Addressing the inauguration ceremony, Sharif said, "The project will further strengthen cooperation between Pakistan and Turkey." He further added that the tanker was a gift to Pakistan on its 70th Independence Day.

"It is an example of Pakistan-Turkey cooperation and the construction of the fleet tanker will help achieve self-reliance in defence production," the premier added.

"I congratulate the navy and the Karachi Shipyard for launching the tanker ahead of schedule," Sharif said while announcing a Rs100 million bonus for Karachi Shipyard employees.

Chief of Naval Staff Admiral Muhammad Zakaullah, Defence Minister Khawaja Asif, Finance Minister Ishaq Dar and Sindh Chief Minister Murad Ali Shah were among those present on the occasion.