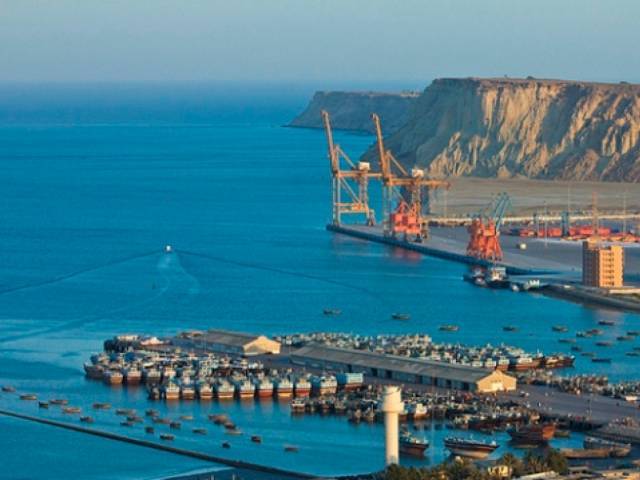 ---
GILGIT: Undeterred over their arrest, leaders of Awami Action Committee (AAC) on Friday vowed to continue their struggle for Gilgit-Baltistan's share in China-Pakistan Economic Corridor (CPEC) project.

"We aren't going to budge an inch from our stance," said Sultan Raees, who heads the AAC. This is an alliance of various small religious and nationalist parties.

Raees was among those arrested recently over sedition charges for organising a shuttersdown strike on India's Independence Day. He was, however, released as the government later withdrew the charges.




"What we want is G-B's due share in CPEC and that's not a crime," said Raees who was addressing a news conference along with a dozen other members of AAC. The AAC leader said the army chief, who also participated in a seminar over CPEC held recently in Gilgit, did not utter a word about G-B's share during the moot.

Raees flayed the federal government and also regional government of G-B for showing laxity over the share of G-B which offers more than 450 kilometres of land to CPEC.

"Today, we are being dubbed as traitors but history will proof they were traitors as they failed to protect our interests."

The AAC leaders lamented there were no indicators to suggest rulers were serious about giving G-B its share out of CPEC.

Raees denied they had any intention to get the alliance registered as a political party, saying the platform was a better place to serve the people and the area.

AAC, an alliance of around 23 religious, nationalist and political groups, was formed in 2014 with the objective of lowering wheat prices.

During the Pakistan Peoples Party government, the committee received public support and protested for 13 days in Gilgit to have its demands accepted.

Published in The Express Tribune, September 17th, 2016.
COMMENTS
Comments are moderated and generally will be posted if they are on-topic and not abusive.
For more information, please see our Comments FAQ