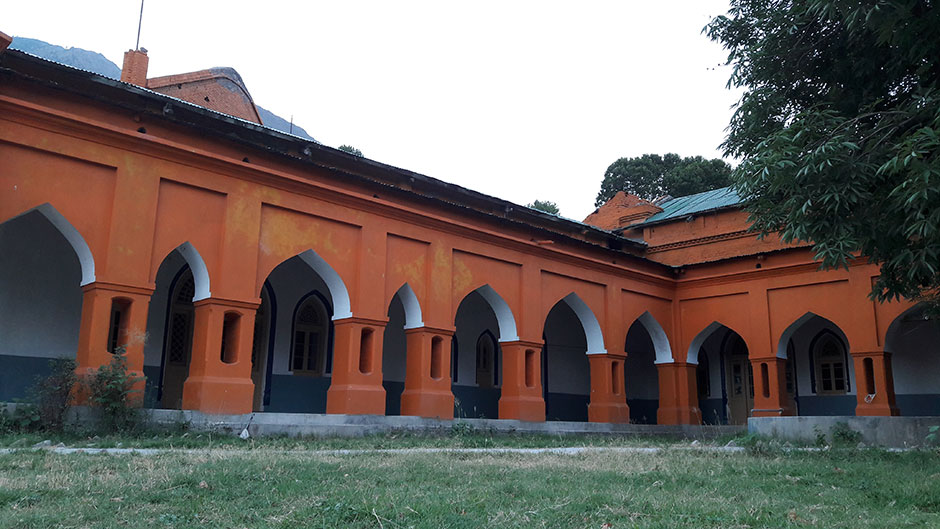 ---
The mehtar's, or ruler's Summer Palace in Birmaughlasht, upper Chitral was built around 1910 where the mehtar and his family would move to in the summer to enjoy the cooler temperatures and also to hold court. Pertinent decisions regarding the administrative state of affairs were made during the mehtar's stay at the summer abode.

The palace is situated in close proximity to Chitral Gol National Park which is now home to snow leopards, markhors, ibexes, black bears, red foxes, otters, golden eagles, cranes, falcons, snow partridges and many other species of wildlife. The summer palace which attracted many foreign ambassadors when Chitral was still a princely state, now lures hundreds of tourists.

When Chitral acceded to Pakistan in 1969, the mehtars ceased their visit to the palace during summer months. Today, Shazia, a caretaker, resides in the building with her family. All the furniture once belonging to the royal family has been locked in a large central room of the palace.

Before the advent of modern ways of communication, people used to stand at the gates of the palace all the way down to the flatland of lower Chitral and pass messages to the mehtar. News in any form was communicated in this way. The building, situated at an elevation in Chitral, also served as an older day Panopticon via which mehtars kept an eye on the affairs of the region.

Here we look at a series of pictures of the Summer Palace and Royal Fort.




The Shahi Qila or Royal Fort of mehtars

The beautiful orange construction has stood the test of time and with canons, old guns, long corridors and unique arches still evokes a royal aura. Built in the 1920s, the fort was used as a safe haven for dignitaries of the area during battles and was also used to hold prisoners of war. The presence of war equipment on the premises suggests long drawn out battles were fought in the region. The mehtars still own the palace but entry for public is forbidden, unless special permission is granted.

The building overlooks Tirich Mir and the Hindu Kush range and is surrounded by Kunar River. A Shahi Mosque and a playground are also located near the vicinity.


COMMENTS (1)
Comments are moderated and generally will be posted if they are on-topic and not abusive.
For more information, please see our Comments FAQ