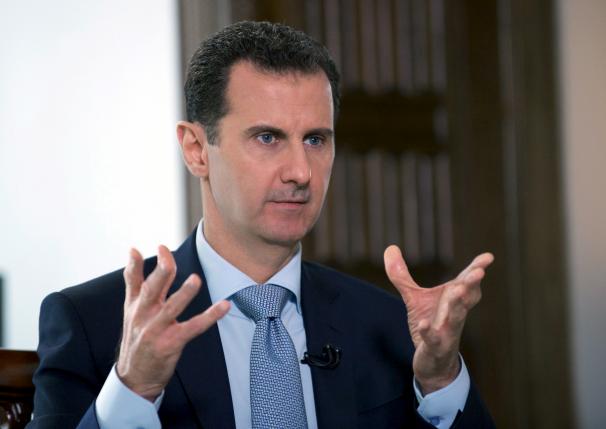 ---
BEIRUT: A ceasefire brokered by Russia and the United States took effect in Syria at sundown on Monday, but there was deep scepticism over whether it would take hold.

The initial 48-hour truce entered into force at 7:00 pm local time (1600 GMT) across Syria except in areas held by militants like the Islamic State group.

Its fragility was underscored in the hours leading up to sundown, with opposition forces yet to formally sign on and President Bashar al-Assad vowing to retake the whole country from 'terrorists'.

The deal, announced on Friday after marathon talks between Russia and the United States, has been billed as the best chance yet to halt the bloodshed in Syria's five-year civil war.

As well as bringing a temporary end to the fighting, it aims to provide crucial aid to hundreds of thousands of desperate civilians. Just before the truce came into force, senior Russian military official Sergei Rudskoi said the ceasefire would cover all of Syria except 'terrorist targets'.

"Today from 1900 (local time) the cessation of hostilities is being resumed across all the territory of Syria," Rudskoi said at a briefing, adding that Russia would "continue to carry out strikes against terrorist targets".

Under the agreement, fighting will halt in areas not held by militants and aid deliveries to besieged areas will begin, with government and rebel forces ensuring unimpeded humanitarian access in particular to divided Aleppo city.

The ceasefire will be renewed every 48 hours and, if it holds for a week, Moscow and Washington will begin unprecedented joint targeting of militant forces. World powers have thrown their weight behind this new deal after several rounds of peace efforts failed to end the conflict that has killed more than 290,000 people.

Published in The Express Tribune, September 13th, 2016.
COMMENTS
Comments are moderated and generally will be posted if they are on-topic and not abusive.
For more information, please see our Comments FAQ