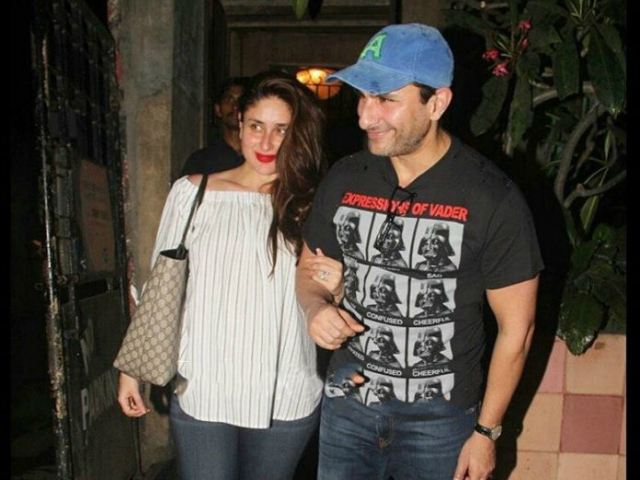 ---
Mommy-to-be Kareena Kapoor Khan is on a roll. From runways to glossy covers, Bebo is literally everywhere.

In an interview with PTI, Kareena was asked if she has been receiving a tip or two on pregnancy and motherhood from people around her. "My mother has not given me too much advice. Saif has been saying that I am eating a bit too much. This is what he keeps saying," she said, NDTV reports.




"There are physical changes that your body goes through. I am being normal, being the way I was earlier. I think being around happy and positive people is important. There are no midnight cravings so far," she added.

I'm pregnant, not a corpse: Kareena Kapoor

Kareena, who has refused to take a maternity leave, further said, "If you love your job things happen naturally. I think people give too much thought to hown an actress has gotten married and now she has a kid or kids. It's a natural thing but you do continue to do normal things."

Confirmed! Saif Ali Khan and Kareena Kapoor are expecting first child

"As we are actors, we are badgered with questions. Even if I was not an actor and may be a chef or anything else I would still go ahead with my life in this phase (referring to pregnancy). I love acting so why should I stop working," she added.




On the work front, Kareena is gearing up to shoot Veere Di Wedding. The film also stars Sonam Kapoor and Swara Bhaskar.

Mommy-to-be Kareena Kapoor steals limelight as showstopper at Lakme Fashion Week

"We are going to decide when are we going to shoot. It might be a couple of days in October. Then, I will pick up the film post-delivery. I am definitely doing the film but we are going to work out when to shoot," she said.