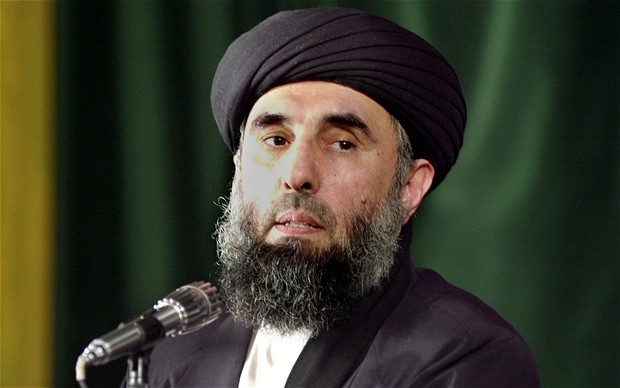 ---
PESHAWAR/ ISLAMABAD: A much-talked-about peace deal between the Afghan administration and the Gulbuddin Hekmatyar-led Hizb-i-Islami militant group is likely to be announced on the eve of Eidul Azha.

Hizb leaders earlier hoped the announcement would be made on Saturday evening, but it couldn't materialise owing to differences between President Ashraf Ghani and Chief Executive Dr Abdullah Abdullah.

Hizb-e-Islami hints at peace deal with Ghani's govt

Hekmatyar, a veteran of the Afghan jihad against the Soviet military, has been accused by rights campaigners of widespread abuses, particularly during the civil war of the early 1990s, when he briefly served as prime minister.

"On our part, we have already finalised work," a Hizb spokesperson told The Express Tribune on Sunday. "We were expecting an announcement regarding the reconciliation agreement on Saturday evening."

Some reports suggest that opposition from Dr Abdullah is causing the delay, the spokesman added. "Talks between President Ghani and Dr Abdullah are in progress. And we hope the differences will be sorted out."

Afghan govt, Hizb-e-Islami peace deal nears

There are reports that President Ghani would declare truce with Hizb-e-Islami on the eve of Eidul Azha. The Hizb spokesperson, however, denied rumours that Hekmatyar was present in Kabul for the announcement of the peace deal.

Under the draft, members of Hizb-i-Islami would be offered a general amnesty, similar to the one offered in 2007 to warlords accused of war crimes. The government would also work to have the group removed from a UN blacklist. The group would not join the government but would be recognised as a political party and be involved in major political decisions.

Published in The Express Tribune, September 12th, 2016.
COMMENTS
Comments are moderated and generally will be posted if they are on-topic and not abusive.
For more information, please see our Comments FAQ