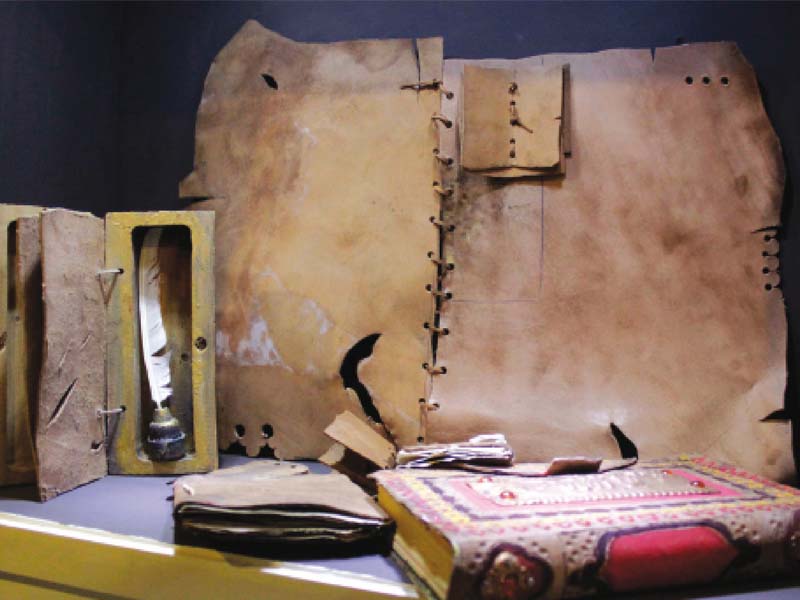 ---
ISLAMABAD: The National Book Museum set up at the National Book Foundation holds rare classical works.

The museum was inaugurated in March, 2015.

The antique woodwork of the structure coupled with the traditional design of the rooftop allures visitors.

A multitude of books on the walls pays testament to our literary heritage with various sections on Najdi, Arabic, Mikhi, Ilami, and Sumerian works.

These literary works are a manifestation of the history of writing.

As one probe's further contemporary writings are also on display.

Azeem Iqbal, an artist, has been assigned the task of renovation of certain portions of the museum, in an effort to give a more aesthetic feel to the place.

Iqbal had presented the idea of an alphabetical order to sections to enlighten visitors on the history of writing.

Moreover, he suggested introduction of sections covering stone, wood, and bones carvings, which were used to write in the past.




The repository commemorates and remembers national heroes such as Muhammad Ali Jinnah, Allama Iqbal, Mirza Ghalib, Hafeez Jalandhari, Saadat Hasan Manto, and Nadeem Qasmi.

Zahid Pervaiz Butt, a renowned scholar, has donated rare manuscripts of the Quran to the museum.

The museum is not only a repository of rare books but also contains manuscripts, sculptures, and a book made of stone which weighs eight tonnes.

Published in The Express Tribune, September 12th, 2016.