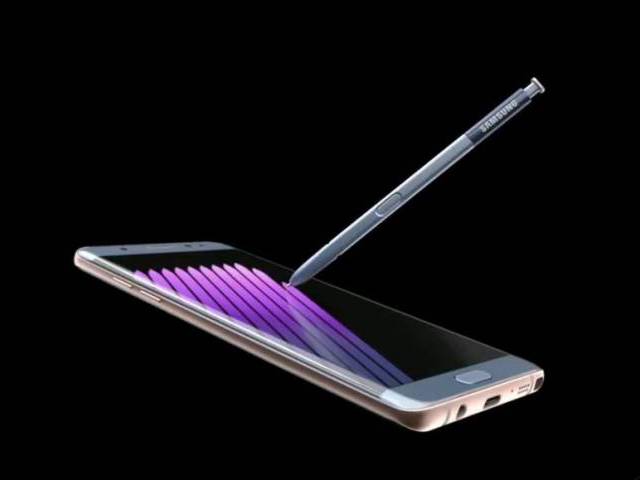 ---
ISLAMABAD: Pakistan International Airlines on Sunday strongly urged its passengers not to carry the newly-launched Samsung Galaxy Note 7 smartphone during flights following recent reports of explosions from faulty batteries.

"In view of recent reports about Samsung Galaxy Note 7 devices, and the international warnings to airline passengers not to carry this smartphone during flights, PIA passengers are also strongly advised not to carry it, not even in their check-in luggage, as it may compromise aircraft and passenger safety," an official statement issued by the airlines' spokesperson read on Sunday.

The South Korean smartphone maker had last week suspended sales of the "Tablet" and recalled 2.5 million units following the reports. Samsung has already announced that it will halt the sales of its Galaxy Note 7 smartphones and will prepare replacement devices for phones already sold after finding problems with the battery cell used.

US warns against using Samsung Galaxy Note 7 on planes

Ongoing major problems could derail Samsung's mobile recovery after a string of product successes had reversed the smartphone leader's declining market share.

Earlier this week, the US Federal Aviation Administration strongly urged its passengers not to turn on or charge Samsung Galaxy Note 7 smartphones on aircraft. "In light of recent incidents and concerns raised by Samsung about its Galaxy Note 7 devices, the Federal Aviation Administration strongly advises passengers not to turn on or charge these devices on board aircraft and not to stow them in any checked baggage," the FAA said in a statement.

Qantas and Virgin Australia also told customers Thursday not to use or charge the devices on their planes. Samsung is the world's top smartphone maker, outpacing its American rival Apple.
COMMENTS
Comments are moderated and generally will be posted if they are on-topic and not abusive.
For more information, please see our Comments FAQ