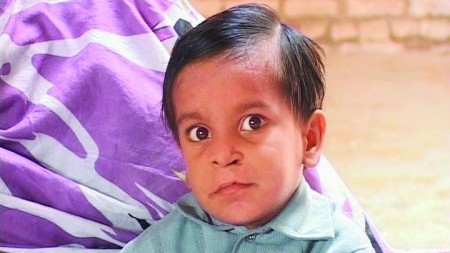 ---
SUKKUR: The interest on the Rs6,000 loan, which had increased by 33 times within three months to Rs200,000, was waived on Saturday after the news of the family's troubles appeared on television.

Five-year-old Bilal's parents had borrowed the money from some members of the Bugti tribe in February to pay for his cleft lip and palate surgery. Three months later, the creditors demanded Rs200,000, claiming that was what the loan amounted to after interest. However, after the news appeared on television, the people who had lent the money waived the interest and gave Bilal's family written proof on a stamp paper.

The document states that the lenders would never demand interest on the loan. Bilal was born with a cleft lip and no upper palate in New Pind, Sukkur. His father Rustam borrowed the money for his palate surgery. Bilal's mother Sana told Express News that Bilal became severely ill three months ago and they had to take the loan for treatment. The parents said that they hope the government would provide them financial assistance for Bilal's further treatment.
COMMENTS
Comments are moderated and generally will be posted if they are on-topic and not abusive.
For more information, please see our Comments FAQ