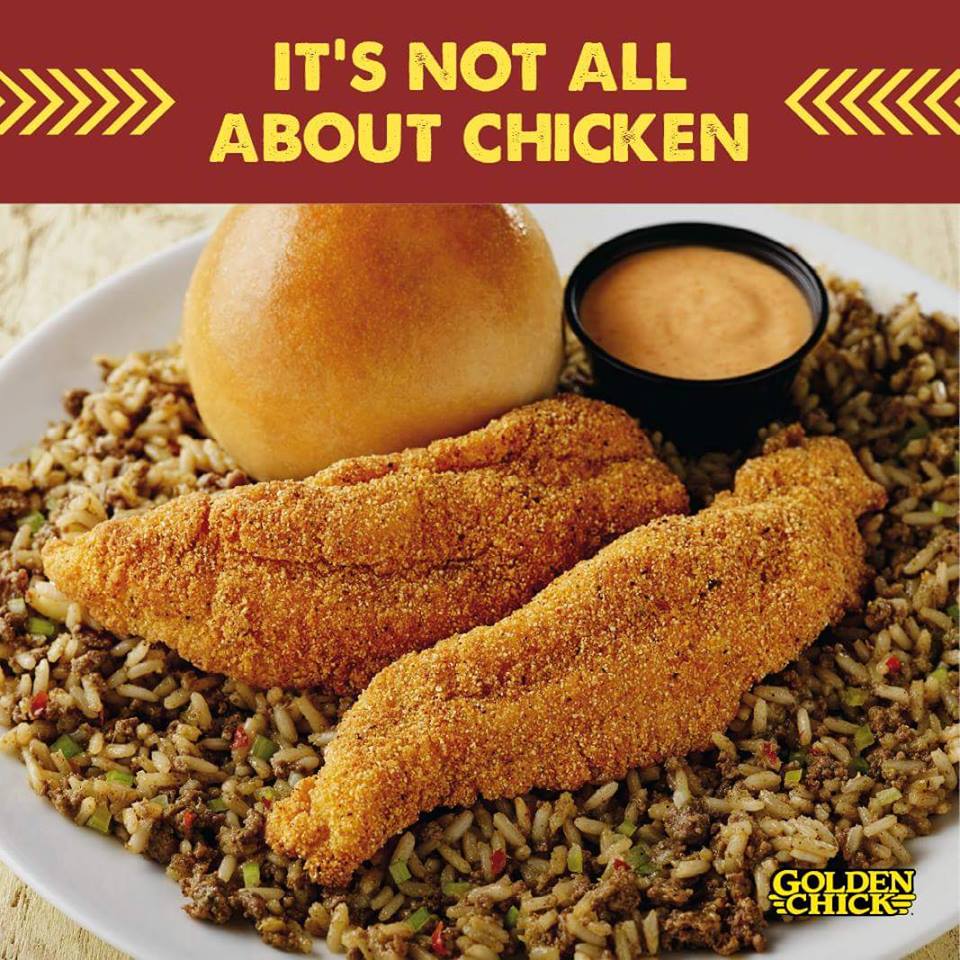 ---
The idea of fried chicken is an easy sell for most people. It's fried and it's chicken, what could possibly go wrong? Ironically, a lot! Especially if one happens to swing by the new Golden Chicken outlet at Dolmen Mall Clifton in Karachi.

No appetite for La Cucina

Atmosphere – 1/5

For a place that sells chicken, the long menu does impress the customer and the extended queue to the counter gives the impression that you are in for a succulent treat. But as you stand in line, patiently waiting for your turn, the staff's mismanagement is very evident. Half-finished orders line the counter as people shout asking for their food. The staff shuffles in plain sight, shouting at each other in the midst of a chaos.




After a 10-minute wait, when someone behind the counter finally decided to take my order, I was hopeful once more, thinking that the wait may lead to a good meal. With a variety of chicken and sides to choose from, I picked the fried chicken paired with gravy and fries and a bucket of corn nuggets. To satisfy my sweet tooth, I ordered a chocolate chip cookie as well.

Not your usual menu: Naan Dhaba — where traditional naan meets Western flavours

Quality – 1/5

The chicken, though hot, was tasteless. The crispy golden brown coating lacked seasoning and the meat, although not completely dry, was not as succulent as one would expect batter- coated fried chicken to be. The fries, on the other hand, looked as if they came straight from the freezer, disappointing for a food joint that boasts of years of experience in America. The barely-there salt bath didn't do them any favour either. The least a joint can do is make their own fries and serve them fresh!




With the cloud of disappointment hovering over my head, I decided to dip a piece of chicken into the thick white gravy, hoping it may have some seasoning in it. But the white mush was bland and lacked depth of flavours to complement the greasy chicken that already felt naked without any seasoning. It tasted like a homemade béchamel and was topped with a sprinkle of red powder that certainly wasn't paprika. The small dinner roll served with the meal was the only saving grace; freshly baked, light and fluffy with a hint of sweetness.
The batter of the corn nuggets was made of the same white gravy, mushed together with corn and coated in breadcrumbs before being fried, making one question the strange combination. Biting into them was no easy feat, as the nuggets oozed, making the experience rather messy.




Phenome-Naan: A contemporary twist on a timeless classic

The coarse and crumbly, overly sweet cookie was also unremarkable and lacked the right texture. Four pieces of chicken, a few fries, eight pieces of tiny corn nuggets and a sad chocolate chip cookie had a bill of Rs800 attached. For a meal this disappointing, the price tag would leave anyone outraged.

Verdict

If you are looking for the platonic ideal of fast-food chicken then Golden Chick isn't your go-to-place. The bland, crispy fried chicken fails to deliver.