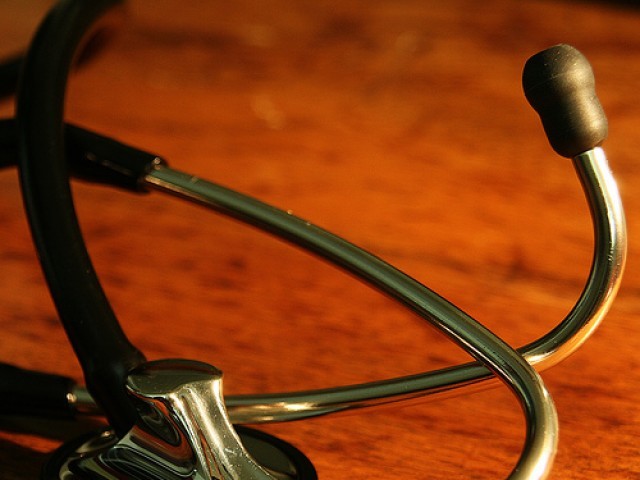 ---
PESHAWAR: Physicians and health experts discussed methods to implement the objectives of Health Care Commission (HCC) which aimed to guarantee a delivery system as per the needs of patients.

This was announced at an orientation conference organised by HCC on Tuesday. A number of physicians, doctors, health managers, representatives of private health institutions, nurses, paramedics and social activists turned up for the gathering.

Among them were Dr Jamilur Rahman, Rahman Medical College Principal Dr Abdul Jamil, Dr Jehangir Khalil, Dr Saeed Sultan, Dr Sidra Jabbar, Dr Lubna Hassan, Dr Akbar Khalil and Dr Ghulam Rasool, among others. From the outset of the first-ever orientation conference, HCC Director General Dr Mohammad Zafar and Chief Executive Asif Naveed explained the initiatives to regulate the health care system in accordance with rules and government policies.




They highlighted various clauses and sections, saying stakeholders from the relevant sectors need to pinpoint grey areas to help evolve a strategy to resolve all problems.

Zafar added HCC initiated work on the tasks at hand which included taking action against all illegal and unauthorised medical practitioners and diagnostic centres.

He said action had been taken against more than 500 institutions. Most of these facilities, he said, were situated in rural areas. However, some were at the heart of major cities such as Peshawar.

He added HCC was devising a plan to enhance the capacity of medical practitioners, paramedics, nurses and others involved in the medical profession in public and private sectors.

"The commission was also doing its best to ensure monitoring and evaluation of all health care delivery centres through independent monitors and auditors," Zafar said. He added the sale of medicines without prescription was being strongly discouraged.

"This is [only] possible through the coordination of legal, authorised and qualified medical practitioners," Zafar said.  Chief Executive Asif Naveed said a strategy was devised for the notified pricing list in all medical and diagnostic services.

Published in The Express Tribune, September 7th, 2016.

 
COMMENTS
Comments are moderated and generally will be posted if they are on-topic and not abusive.
For more information, please see our Comments FAQ