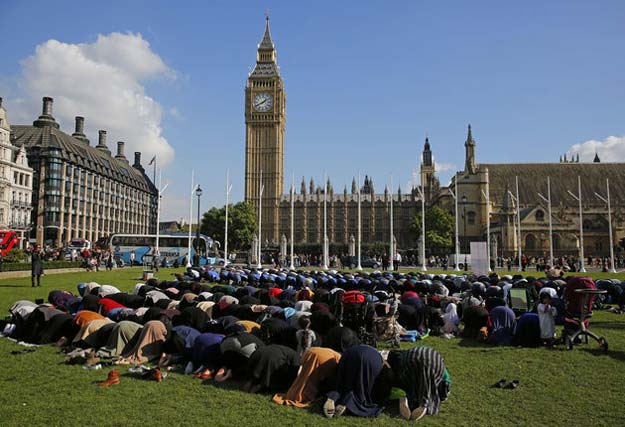 ---
At least one in five people in the United Kingdom think that not a single migrant from Turkey, Romania, Nigeria, Egypt or Pakistan should be accepted, according to a new survey.

The survey conducted by YouGov reveals that there is a strong desire for a reduction in migrants from Eastern Europe, Africa, the Middle East and South Asia. In fact, if British voters could have their ideal immigration system, it would accept immigrants with in-demand skills and well-spoken English.

Britain rejecting Pakistani visa applicants in droves

As Britain has now voted to leave the European Union (EU), it would have to develop a new immigration policy. It is likely that the British government would lower immigration levels as a result of the referendum.

An overwhelming majority of the British public – 70% of people – think that immigration into Britain has been too high over the last ten years. Close to half (44%) say it has been "much too high". According to the study, Britons are most happy with migration from advanced economies, particularly those with English-speaking populations.




The most often cited reasons as to why immigrants should not be accepted are criminal records, low skill-set for the workplace and poor English proficiency. More than eight in ten (83%) of people said that whether a migrant had a record of violent crimes was 'very important', as did 62% for minor or non-violent crimes. Further, English proficiency was important for 84% of people, whilst a migrant's education level was important to 81% of people. Three quarters (76%) of people are also keen to ensure that a migrant already has a job lined up.

As 7th largest immigrants, Pakistanis not eligible for US diversity visa

The least cited reasons were religion, IQ and age. Britons want to scrutinise most areas of a migrant's life before accepting them, including whether a migrant wanted to bring their family (73%), their existing wealth (60%), their age (53%) and even their IQ (53%). In fact, the only area that the majority of people didn't think was important was a migrant's religion (31%).

Unsurprisingly, Remain voters take a much more relaxed approach to what type of migrants the UK admits than their Leave-voting counterparts. Following Brexit, Britain certainly has a huge task ahead of it to devise a new immigration policy to suit, if not all, than a majority of people.
COMMENTS (7)
Comments are moderated and generally will be posted if they are on-topic and not abusive.
For more information, please see our Comments FAQ