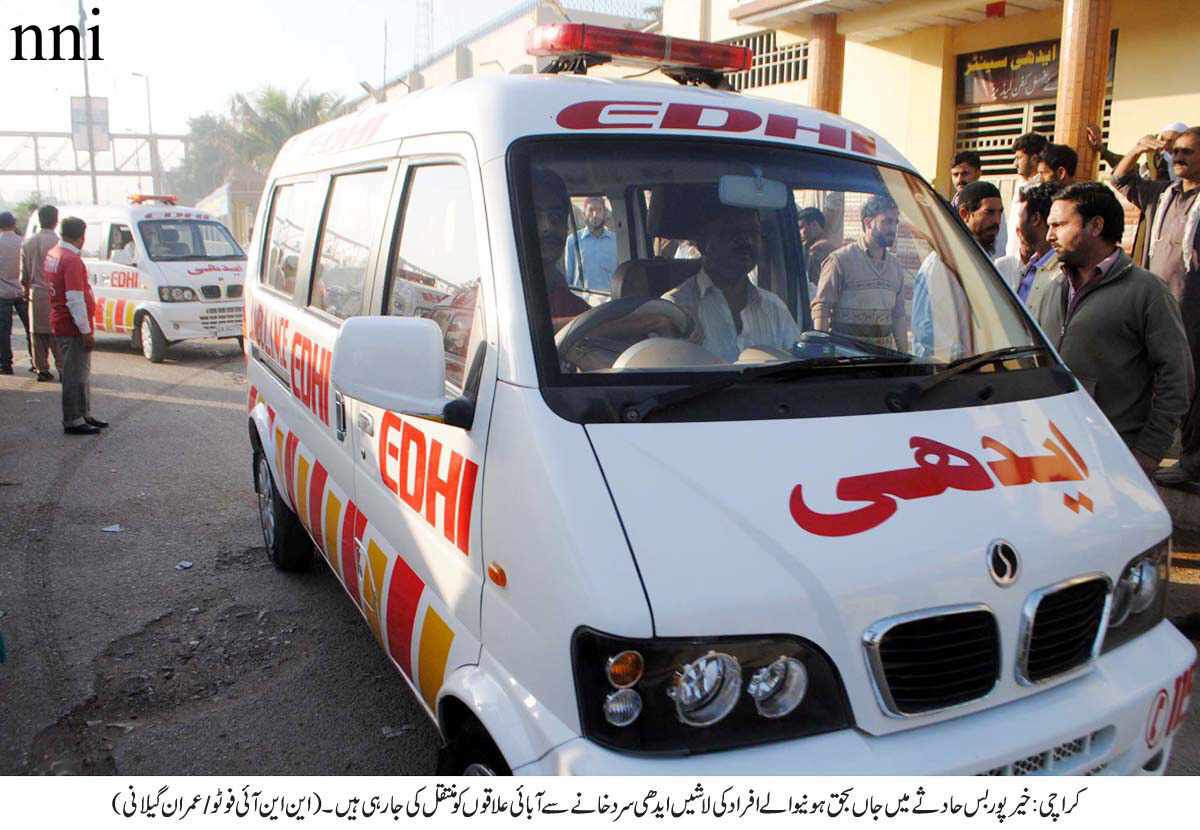 ---
MULTAN: Dozens of workers of an Edhi welfare centre staged a protest demonstration on Friday against traffic police for sealing the regional headquarters of the organisation on Friday.

Earlier, a traffic police team had approached the centre, asking the administration to move cars and motorbikes causing obstruction of traffic near Daulat Gate.

The protesters gathered at Nishtar Road and chanted slogans against the district government and traffic police against closure of the office.

Shahid Ikram, one of the protesters, said the police team had misbehaved with the staff and demanded closure of the office.

"We have a parking lot near the office. Police said we should move our vehicles because they were blocking traffic. When we asked them to provide us an alternative parking space, they sealed the office."

"In doing so, they caused operations of the headquarters of the foundation in this area to be suspended," he said. "This will disrupt our Eid donation drive."

Maqsood Hussain, another protester, claimed that their vehicles had not caused been a traffic issue.

"People who visit the area regularly park their cars in designated parking zones," he said.

He said the traffic police had offered a flimsy excuse for sealing the office.

Mubashir Jalal, another protester, said the police team had removed office equipment, driven away donors and misbehaved with workers. He said the centre had been established near Nishtar Hospital for collection of donations and to provide ambulances for emergencies.

The protesters urged the chief minister to take notice of the situation and restore the office as soon as possible.

Talking to The Tribune, SSP Sharif Jutt said the office had been sealed in the face of resistance by Edhi workers who did not want to move their vehicles.

"The office is located in a congested area. They have taken up a huge parking space which clogs traffic. We had written to them several times to consider a new location."

"We did not have an alternative parking space to provide them. Meanwhile, traffic was held up."

He said the district administration was holding talks with Edhi workers over the new parking arrangements. He said the office would be reopened on Saturday (today).

Published in The Express Tribune, August 27th, 2016.