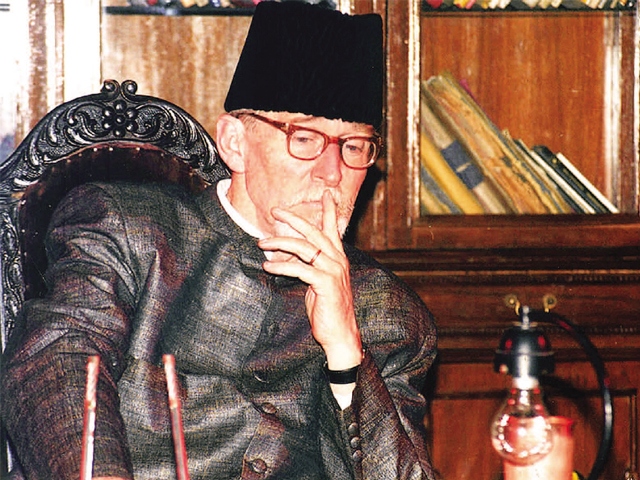 ---
The more cynical among us cringe when we hear the word "organic". Organic food, at least to me, implies a tablespoon of self-righteousness garnished with a helping of sanctimony. And you have to pay through your nose to be lectured at about the health benefits of organic food. Whole Foods, a mega American corporation that likes to pretend it's a mom 'n pop store symbolises all that is so irritating about the organic fad.

Here's the thing though. As annoyed as you may get at the health food fad, on the whole, chemical-free organic food does taste better than the alternative. And N'eco's Natural Store and Cafe, which opened its doors on Earth Day (no surprise there) in Karachi, serves food that is better than most places. The variety is simply stunning. The salads have ingredients that I have never heard of and come from places I never wish to visit. All it took was one spoonful of tomato soup to know that it had not come out of a can.

What really makes N'eco's stand out though, is its all-day breakfast. The organic, free-range eggs are fresher, more nutritious and far more tasty than the eggs served by cafes in the city. There is no denying the appeal of a greasy paratha – par ticularly after waking up with a nasty headache on Sunday morning — but N'eco's wholemeal toast is an acceptable alternative.

The only disappointment was the club sandwich. While there was nothing wrong with it per se, it tasted no different to similar sandwiches sold everywhere in Karachi, from private clubs to roadside vendors. With the stunning quality of all the other items on the menu, and especially given how good N'eco's bread is, it came as a slight surprise. Do make sure to try out the deli though, which, apart from selling cookies and cakes, also has a wide range of baked breads.

N'eco's also has a store that sells a wide variety of goods, from beauty products to food items. I only got the chance to purchase a bottle of honey. In Karachi, at least for those who don't have their own hives, only the bottled variety of honey, usually imported from Germany, is freely available. N'eco's honey, which is from the Northern Areas, is sweet but not as gooey as bottled honey and is the perfect sweetener for cereals, grapefruit and can even be spread on toast.

Most of us tend to support good causes — and promoting organic food does count as a good cause — out of guilt and a sense of duty. You may come to N'eco's out of guilt, but you will stay for all the sinfully delightful food it has to offer.
COMMENTS (1)
Comments are moderated and generally will be posted if they are on-topic and not abusive.
For more information, please see our Comments FAQ