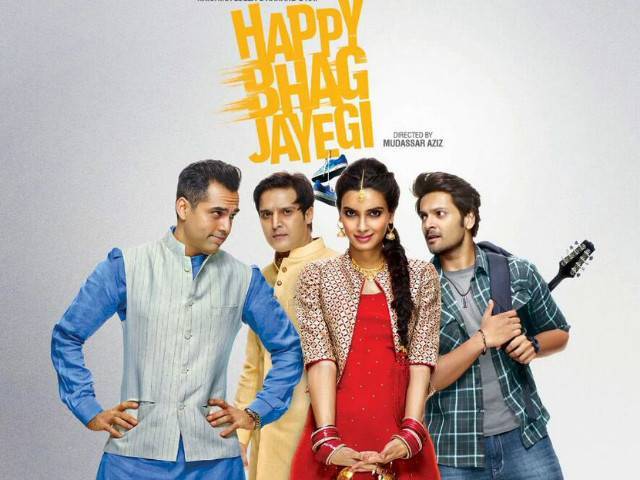 ---
Since the release of Momal Sheikh's debut Bollywood film Happy Bhaag Jayegi has been held in Pakistan, director Mudassar Aziz has penned an open letter to "whoever is In-Charge in Pakistan," expressing his disappointment.

In the open letter which was shared on The Quint, he revealed that while the general perception of Pakistan is that of "a lawless land," his visit to the country changed his perception.




"During my visit to your country and within my memorable interactions with the common man and the media of your country, I realised that this 'perception' of lawlessness and lack of freedom of choice is untrue. Pakistan actually is a land of limitless potential and bright, eager minds. It left me pleasantly surprised," he wrote.

Bollywood is warmer and kinder than the Pakistani film industry: Momal Sheikh

Heaping praise on Pakistan, Mudassar said he never felt like a foreigner during his visit to the country.

"I was left bowled over by the hospitality, love and sheer talent amongst those that live under your governance ...It seemed like I came back from a visit to the neighbours, just as neighbours should be!"




Mudassar expressed his shock at the fact that a movie which shows people from both sides of the border as "simple human beings with affection, honesty, love" was barred.

Momal Sheikh's Happy Bhag Jayegi faces last-minute roadblock

The Dulha Mil Gaya director dared the 'Mr In-Charge' to show the film to just one common Pakistan man, and ask if he finds it offensive.

He went onto say that even if a single person finds it offensive, he will write an apology note that "will be even longer than this letter."




Listing the possible reasons for the restrictions on his film in Pakistan, Mudassar demanded that authorities provide a logical reason for the ban.

"Is it because you'd rather let your people continue to be seen as what the world is already termed them? Is it because you don't like friendship on a personal level? Is it because Jawed Sheikh (a legendary Pakistani actor in my film) is somebody you're not proud of? Is it because Momal Sheikh (a Pakistani actress introduced in my film getting rave reviews in India) is the Pakistani woman you want to stop from progressing?" he said.

Critics' report: Momal Sheikh's 'Happy Bhag Jayegi' opens to mixed reviews

"Or is it because what is said of you is actually true? That you'd rather live through hatred than open arms to friendship?" he added.




The director said that although no one owes him an answer, the person in charge needs to give Pakistanis a legitimate reason for the ban.

"Give the common man of Pakistan your reason. Because you're bloody well answerable to him," he concluded.

Have something to add to the story? Share it in the comments below.