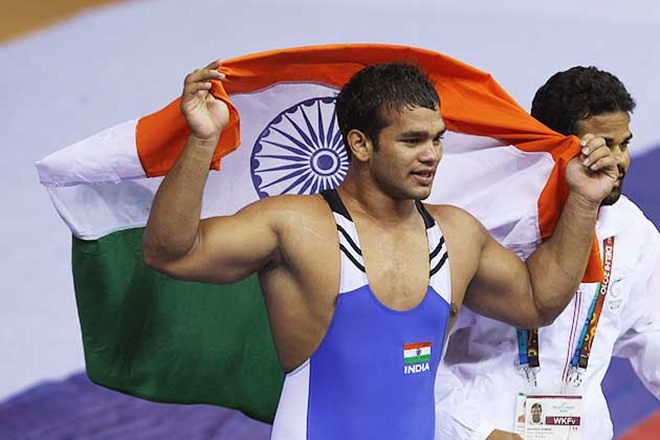 ---
RIO DE JANEIRO: Indian wrestler Narsingh Yadav is out of the Olympic Games after the Court of Arbitration for Sport (CAS) banned him for four years on Thursday for a doping violation.

Yadav was due to compete in Friday's men's freestyle under-74kg division wrestling competition in Rio.

But CAS upheld an appeal by the World Anti-doping Agency (WADA) against the National Anti-doping Agency of India (NADA) which had decided to exonerate him of blame despite failing two doping tests earlier this year for an anabolic steroid.

There is foul play involved, says Yadav on failed dope test

"WADA filed an urgent application before the CAS ad hoc Division to challenge the decision of NADA India to exonerate Narsingh Yadav following two positive anti-doping tests with methandienone on 25 June and 5 July 2016," said CAS in a statement.

"The CAS Panel did not accept the argument of the athlete that he was the victim of sabotage and noted that there was no evidence that he bore no fault, nor that the anti-doping rule violation was not intentional."

Yavdav was the fourth athlete to be kicked out of the Games on Thursday for failing a dope test.

Indian wrestler fails doping test ahead of Rio Olympics

Brazilian cyclist Kleber Ramos and Chinese swimmer Chen Xinyi were disqualified for the banned blood booster EPO Cera and the diuretic hydrochlorothiazide respectively.

Kyrgyzstani weightlifter Izzat Artykov, who won bronze in the men's under-69kg category, was banned after testing positive for strychnine, a stimulant.
COMMENTS (1)
Comments are moderated and generally will be posted if they are on-topic and not abusive.
For more information, please see our Comments FAQ