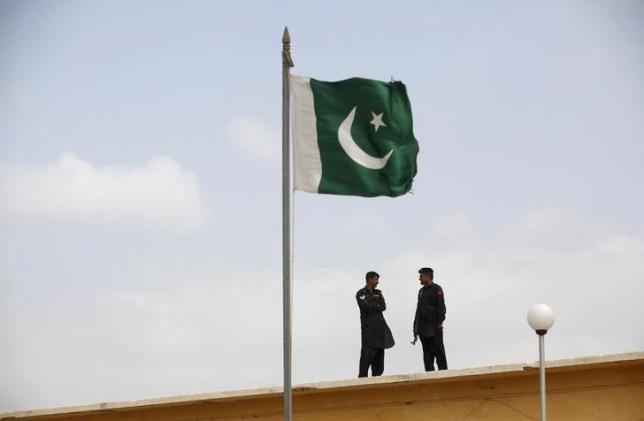 ---
The Reputation Institute in its annual RepTrak index has named Pakistan in the list of countries with the worst reputation.

Pakistan sixth most dangerous country for Christians

The index is calculated based on the level of tolerance, safety, standard of living and attractiveness to tourists. The overall marks are given out of 100. It is dominated by African and Middle Eastern countries, though European and South American states also make appearances. Intolerance, religious extremism, and poor foreign relations seem to be common features across all countries on the list.

16. Egypt — 45.22

Egypt is the most populated country in North Africa with liberals and Muslim Brotherhood voters alike opposed to the current government. This has given Egypt a dangerous reputation and tourists have been warned to stay away.

15. Romania — 44.11

Since it joined the EU in 2007, over two million Romanians have immigrated to richer EU states. This has had a negative impact on the East European country's reputation amongst those against immigration.

14. China — 44.08

Although China is economically powerful and has a strong export industry, its human rights violations have given it a bad name.

13. Turkey — 42.73

President Erdogan recently survived an attempted military coup, which led to thousands of academics, journalists and public sector workers to being arrested. There is also talk of bringing the death penalty back.

12. Ukraine — 42.54

Along with racism and xenophobia, government transparency is also a problem in Ukraine. Over the summer, there were large protests  against President Viktor Yanukovych in Kiev.

15 happiest, richest, healthiest, and safest countries in the world

11. Colombia — 42.46

Drug-related crime is ruining this country's reputation. The nation is one of the world's biggest producers and exporters of cocaine and the government has to send patrols all over the jungle to hunt for illegal makeshift factories.

10. Kazakhstan — 41.58

Kazakhstan's oil reserves have made it a fast-growing economy, but its relatively desolate landscape means it's not high on most tourists' wish-list.

9. Nicaragua — 41.08

Nicaragua's active volcanoes make it popular with adventurous travellers but in this central American country abortions are illegal without exception. Droughts also plague Nicaragua, a problem for tourism.

8. Angola — 40.95

Angola has one of the fastest growing economies in the world due to its vast mineral supplies but poverty and corruption in the aftermath of a decades-long civil war and extreme droughts makes it a risky holiday spot.

7. Algeria — 40.52

Corruption and media censorship have made this African country gain a bad reputation.

6. Russia — 39.82

Putin's foreign policy, corruption in the country, media censorship and the government's expansionist policies have made Russia earn a bad reputation for itself, especially after its annexation of Crimea.

5. Nigeria — 36.37

Nigeria is the largest economy in Africa thanks to rich reserves of oil but religious extremism with terrorist groups like Boko Haram have made Nigeria unstable. Nigeria's reputation was further harmed by an Ebola outbreak.

4. Saudi Arabia — 36.32

Saudi Arabia is one of the world's biggest suppliers of oil but that wealth is highly concentrated in the hands of the royal family, who are the face of the country for most outsiders. Gender rights still have a long way to go too, with women still not allowed to drive, though they have been able to vote since 2015.

Top 10 most visited cities in the world

3. Pakistan — 31.03

Sadly, Pakistan is seen by many as a hotbed of religious extremism, and this has affected tourism accordingly. Although there is a burgeoning feminist movement led by the likes of Malala Yousafzai, women still endure subordination for the time being.

2. Iran — 29.74

Iran was a comparatively liberal place in the 1970s, but after the Islamic Revolution its reputation diminished as a more authoritarian government took power, civil unrest became the norm and relations with the US and Israel collapsed.

1. Iraq — 24.56

Iraq has been one of the most high-profile war zones over the last 20 years, making it the country with the worst reputation in the world. The US and UK-led Iraq War began in 2003 and is still technically ongoing. Bagdad endures almost daily suicide bombings and insurgencies seem to have no end in sight.



This article originally appeared on Business Insider.