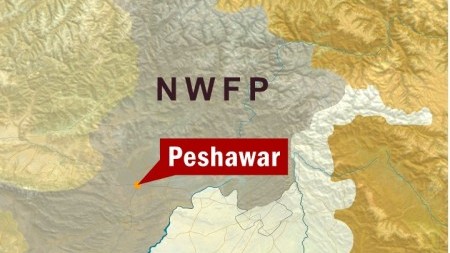 ---
PESHAWAR: The Khyber-Pakhtunkhwa government will use paramilitary Frontier Constabulary (FC) troops to launch a crackdown against militants in the Kala Dhaka area of Mansehra district, Information Minister Mian Iftikhar Hussain said on Friday.

He was briefing reporters at the Civil Officers' Mess after media reported that four policemen had been killed by militants in a pre-dawn strike on a police checkpoint in Ghazi Kot town in Mansehra district. "One of the injured is still unconscious," Zulfiqar Jadoon, AFP quoted a police official as saying. "This is a clear act of terrorism."

An intelligence official blamed "miscreants", a term used by officials in reference to extremists. Information Minister Iftikhar Hussain clarified that it was not a military operation and that it would be launched when militants and anti-state elements were found. The operation, he said, would be conducted by the FC with the help of local administration and local tribal elders.

He, however, did not give any timeframe for the operation. "The operation is aimed at securing the Kala Dhaka area from militants, who may enter the Hazara division, disturbing the region's peace," he said. Condemning the killing of four policemen in the district early on Friday, the minister said that terrorism would be eliminated at all costs. "FC contingents have already been stationed in Mansehra," he said, adding that there would be no change in troop deployment in tribal areas. "Doing so will affect operations in Fata."

The minister said that a delegation of tribal elders from Mansehra called on the Khyber Pakhtunkhwa Chief Minister, Amir Haider Khan Hoti, urging him to start development schemes. He said that the chief minister took the elders into confidence about the operation, the current law and order situation and briefed them about intelligence reports. He said that if peace could be restored in the area by giving it the status of a district, the government was ready to do it.

Kala Dhaka is a provincially administered tribal area in Mansehra district which shares borders with Buner district of Malakand division in the east and other areas of the Hazara division.