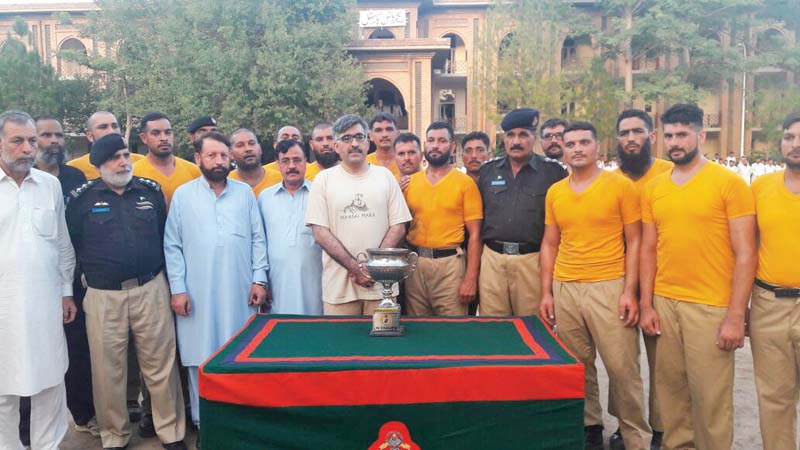 ---
PESHAWAR: A month-long sports festival has concluded at Police Training College (PTC) Hangu in which teams from training companies participated against each other.

Speaking to The Express Tribune over the phone, DIG Fasihuddin, the commandant of PTC Hangu, said there were 1,500 trainees at PTC at the moment. He added all the training companies have their own volleyball, rugby, basketball and football teams.

"These company-level teams were [pitted] against each other in matches that were played throughout the month," Fasihuddin said. "This is our strategy to promote sporting activities because mental and physical health is correlated."

The commandant added PTC Hangu is the second oldest police training institute in the subcontinent.

Independence Day was also celebrated at the training centre. This was mentioned in a press release issued on Sunday.

On the occasion, the traditional PTC band played the national anthem. A large number of trainees, teachers, locals and officers participated in the huge gathering that was held at the parade ground of PTC.

Published in The Express Tribune, August 15th, 2016.