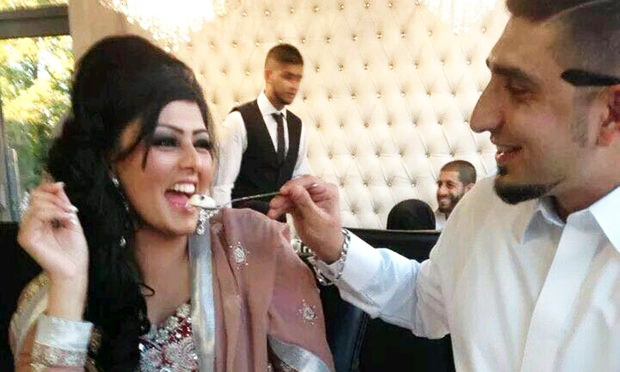 ---
JHELUM: The ex-husband of a British-Pakistani woman who was strangled to death in Pakistan last month, confessed on Saturday that he had strangled her to death, Express News reported.

According to initial reports, Samia Shahid's ex-husband Mohammad Shakeel confessed to the police that he strangled Shahid to death with her own dupatta.

The confession came after Shakeel and Shahid's father were arrested by police and presneted in a court.

British-Pakistani woman was suffocated to death: forensic report

"Shahid's ex-husband, Muhammad Shakeel, who was on pre-arrest bail, was arrested along with Shahid's father, Muhammad Shahid, after a local court did not extend Shakeel's bail," said Aqeel Abbas, a local police official.

Abbas said both men would remain in custody for four days in Jhelum.

Police have not charged the men.

Shahid, 28, from Bradford, was strangled to death while visiting her family in northern Punjab last month. Her husband, Mukhtar Syed Kazam, said he believed his wife was killed because her family disapproved of their marriage.

It is alleged that Shahid, had been tricked into travelling to Pakistan in July and killed for divorcing her first husband and remarrying against the wishes of her family.

Kazam, in a complaint to police, has said his wife Shahid was murdered during a visit to her family on July 20. However, the victim's father has denied the charge and claimed his daughter died of natural causes.

At an emotional press conference last week Kazam had presented a copy of a post-mortem report which said the 28-year-old had marks on her neck, suggesting she had been strangled.

Punjab police 'botched probe into alleged honour killing' of British-Pakistani woman

Police said the latest forensic report had confirmed Samia died an unnatural death.

"The forensic report has been received by a three-member special investigation committee set up by chief minister Punjab and according to it Samia Shahid's death occurred due to asphyxia," Abubakar Khuda Bakhsh, the chief investigator, said.

The victim's husband has described his wife's death as an "honour killing", a near daily occurrence in the country in which a relative is murdered by another for bringing what is deemed dishonour to the family.