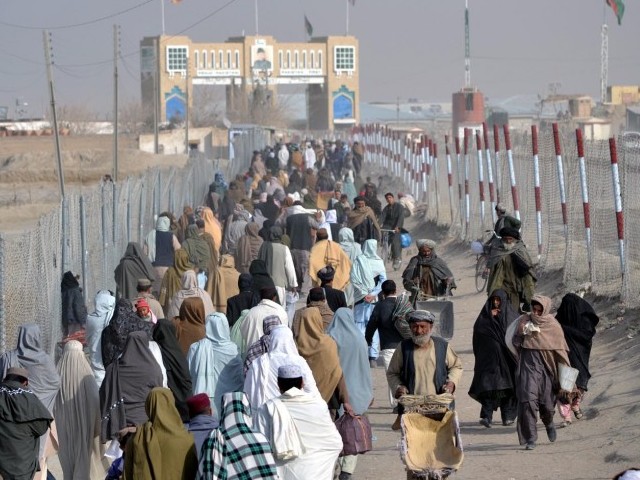 ---
ISLAMABAD: Millions of Afghan nationals, who had been forced to leave their country – first due to the imposed war by the erstwhile Soviet Union and later the US-led NATO forces – are still facing psychological agonies because of their uncertain fate.

The alleged mistreatment of the refugees in Peshawar and other parts of Khyber-Pakhtunkhwa in recent months highlighted the vulnerability of the refugees, particularly the nearly a million unregistered Afghans in Pakistan.

Imran Khan, whose party, Pakistan Tehreek-e-Insaf, assured representatives of the refugee community that his government will be soft towards them. However, Imran's previous appeals have gone unnoticed by the Pervez Khattak-led ruling coalition. But it is hoped Imran's meeting on August 11 with Afghan elders at his house in Bani Gala, Islamabad will bear fruit.

Reasons to return

Under the two leaders, President Ashraf Ghani and Chief Executive Dr Abdullah Abdullah, Afghan government must take the blame for what has been happening with the refugees in Pakistan and Iran.




Although Ghani had set repatriation of the refugees as one of his top priorities, it seems no action has been taken on the issue. The Kabul administration failed to ensure better security for the returning Afghans, but certain factors have led to increase in repatriation of refugees from Pakistan this year, particularly over the past few months given the incidents faced by them.

Police harassment could be cited as one of the major factors that is making refugees move out. Even most of the registered Afghans, who have Proof of Registration (PoR) cards and can stay in Pakistan until December 2016, want to leave. The increase in cash assistance is seen as another reason behind the surge in repatriation in the recent weeks. Every registered Afghan will receive US$400.

The six-month extension in the PoR card could be another factor forcing the refugees to repatriate as many believe Pakistan may not give further extension to their stay.

In late June Prime Minister Nawaz Sharif had granted Afghan refugees an extra six months to remain in Pakistan. It was the second six-month extension. The Afghan and United Nations High Commissioner for Refugees officials had earlier stated Pakistan had promised to extend the PoR cards until the end of 2017 but it is unclear whether or not it will be extended.

Pakistan's decision to introduce a new mechanism that requires every Afghan to carry passport and visa for entry into Pakistan also pushed many Afghans to leave the country.

The new mechanism was put in place at the Torkham border on June 1 and Pakistani officials say this would be gradually extended to other crossing points. This decision has ended the free cross-border movement for many Afghans, who work in Afghanistan and would frequently visit Pakistan to meet their families on weekends or twice in a month.

Anayat Safi, a community leader in eastern Kunar province, tells The Express Tribune on Friday many Afghans who have families in Pakistan now want to bring back their families, but they cannot do so as they do not have passports to cross the border.

"We want Pakistan to temporarily waive off the condition of documents for those Afghans whose families are stuck in Pakistan," Safi says.

Contrary to pledges    

Policy of documentation of the unregistered Afghans is a positive step, but forcing them to leave Pakistan is contrary to the pledges of the Pakistani leaders. Such a policy would also be against the international rules and a goodwill Pakistan has shown towards Afghan refugees since early 1980s, when the Soviet Union troops invaded Afghanistan.

UNHCR Spokesperson Dunya Aslam confirms a rise in repatriation this month. She says 21,800 Afghans have gone back from Pakistan, mostly from K-P, between August 1 and August 11. She adds this was the highest number noted in recent months.

Afghans are returning home at a time when many of them would have concerns related to jobs and their children's education. Repatriation should not only be voluntary, but it should also be informed. A family should know where it is going, whether they would get health and educational facilities. It will ensure sustainability so they do not come back to Pakistan on the plea that there were no facilities in Afghanistan.

Published in The Express Tribune, August 13th, 2016.

 
COMMENTS (3)
Comments are moderated and generally will be posted if they are on-topic and not abusive.
For more information, please see our Comments FAQ