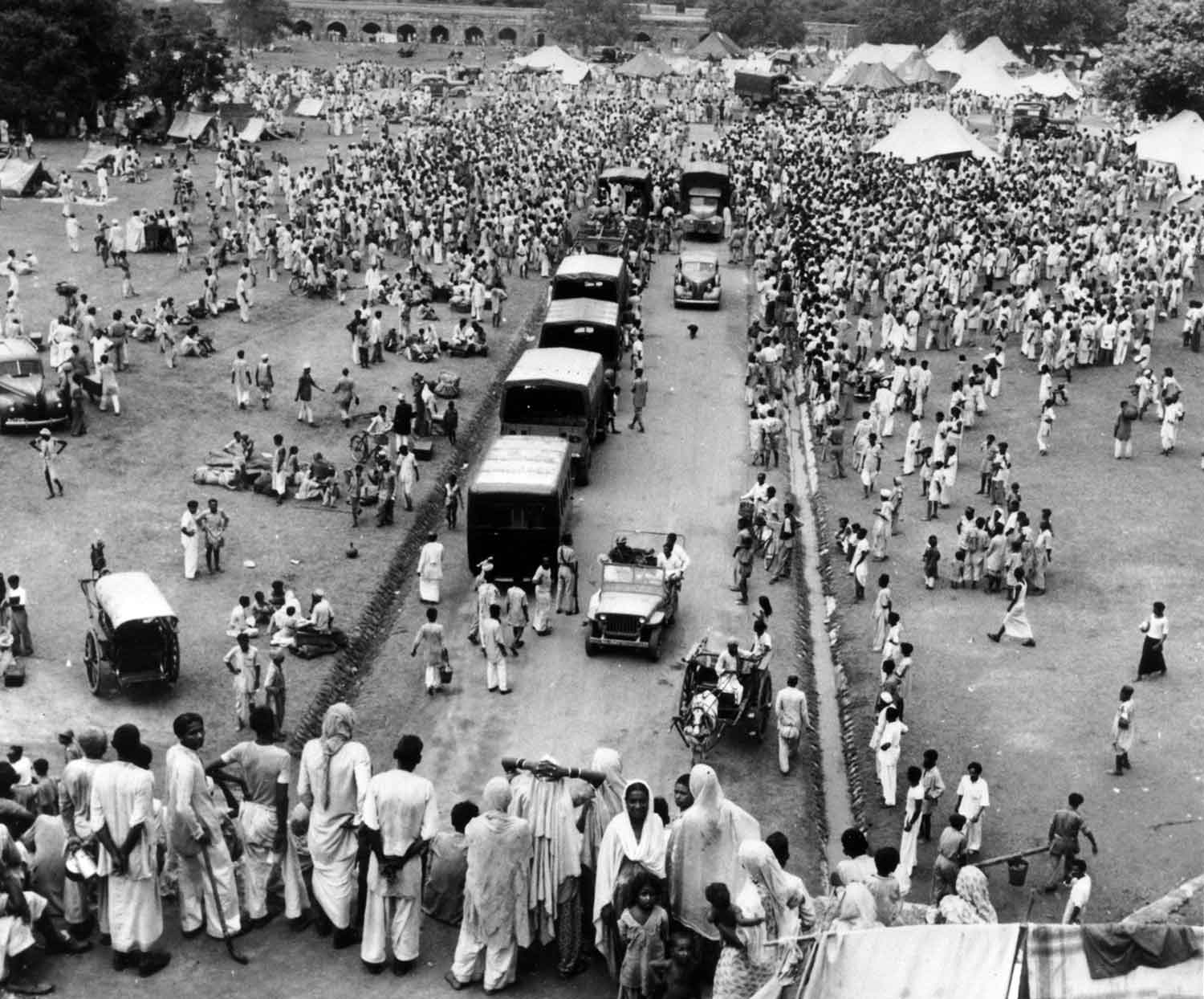 ---
While Pakistanis of all ages celebrate our independence every year on August 14, there is an entire generation of citizens that actually experienced Partition first hand, and have lived to tell us their tales.

Here are just a few personal accounts of the events that took place on August 14, 1947:

1. Barrister Azizullah Shaikh, who is the author of Story Untold, recounts his experience as a volunteer, looking after refugees who were fleeing between the now divided country.




"Away from studies, I was one of hundreds, if not thousands, of volunteers who were looking after the refugees in transit camps set up mostly in the Tonga Stand shed opposite the main entrance to the local railway station.

"Refugees were rushing in from all parts of India and quite a few of them were in critical condition. It was not uncommon to hear of deaths in the camp. The volunteers included not just the students but a whole lot of dignitaries such as Madad Ali Shah, Imdad Shah, Munshi Abdul Shakoor Advocate, who at the time was the editor of the original Sindhi newspaper Hilal-e-Pakistan, and many more were there and use to bring loads of food and other essential items for the refugees."

"The sincerity of spirit among the Sindhis in welcoming the refugees was infectious. It was hard to imagine that the two communities would be at each other's throat just a handful of years later."

2. Jamil Makhdum, who was about 18 years old during Partition, recalls the joy felt in Murree when Pakistan was born.




He told The Express Tribune, "Memories of the events which have happened in the past become dim with the passage of time but what I witnessed or felt nearly 69 years ago is etched in my mind and I can relive and recollect every minute of that momentous day when Pakistan as an independent state, came into being."

"I was about 18 years of age in 1947 and had come to Murree with my parents... August 13 dawned and people roamed around the town in small groups raising patriotic slogans and as the day progressed, a feeling of anticipation overtook the entire population as they waited impatiently for midnight when August 14 would herald the birth of their cherished goal -- Pakistan."

"In those days radio was the only medium of information, so a large radio was placed on a table in the veranda of the GPO which was the highest building on Mall Road. A huge crowd collected in front and when as the clock midnight and they heard 'Yeh Radio Pakistan hai,' people became delirious with joy and started to celebrate by dancing and singing which continued the whole night and then prostrated themselves in gratitude as it was the 27th of Ramazan."

Feeling patriotic: City prepares to celebrate Independence Day

3. Khawaja Muhammed Yusuf, who was about 20 years old during the birth of Pakistan, recollected his soul-shattering experience.




"Partition of India was a soul-shattering experience for all of us on this and the other side of the Indo-Pak border, but what lent it irony was the fact that everyone got caught in the mess of loot, murder and destruction, caused by rumour-mongering more than anything else, over which no one had any control. All responsible communication between the community leaders simply ceased and it became a free-for-all everywhere."

"This, I believe, was the reason for reason to disappear and one's baser instincts to take over. It was so bad that we could not have sunk lower."

Facebook, Google celebrate Pakistan's Independence Day

He notes that though time has passed, wounds have not yet healed which is why there is still distrust between the two nations to date.

"We muddled through those times somehow but the pity is that, we are not prepared to let bygones be bygones. We are much too steeped in the past to think of our future in terms of mutual cooperation & assistance, which is the only way forward for both India and Pakistan to live as good neighbours. We still carry a heavy backlog of mutual suspicion, ignorance and grinding poverty of our masses, issues that need to be addressed as our highest priority. May God guide us along this path."

Click here for more captivating personal accounts of partition.
COMMENTS (1)
Comments are moderated and generally will be posted if they are on-topic and not abusive.
For more information, please see our Comments FAQ