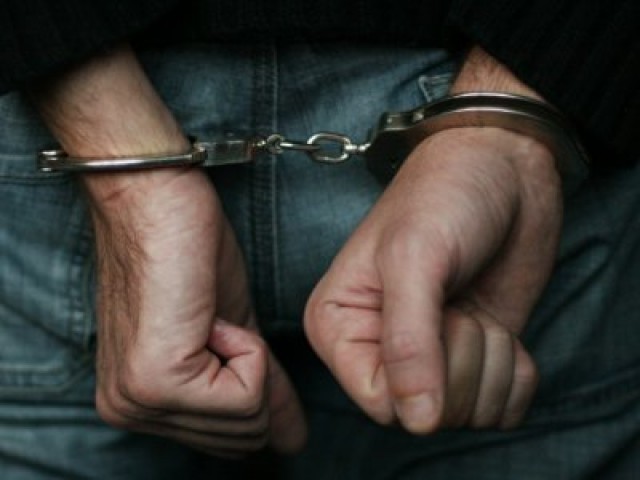 ---
KARACHI: Two suspects have been arrested for their alleged involvement in killing a 56-year-old Hindu doctor in Pak Colony over non-payment of extortion, the police said on Thursday.

Dr Pritam Lakhwani, a general physician who ran his private clinic near Bara Board in Pak Colony for 15 years, was shot dead on August 4 at around 11pm while returning home from work. The autopsy revealed that the elderly physician was shot once in the chest, which proved fatal. The doctor's family maintained that he did not have any enmity with anyone, nor was he receiving any threats.

Hindu doctor shot dead in Karachi

"It was a blind murder," said Pak Colony SHO Ayaz Brohi, adding that the police apprehended the culprits behind it using their intelligence network. The suspected criminals are said to be from the same area. The police conducted a raid on a tip-off and nabbed the suspects, explained the SHO, adding that weapons used in the commission of the offence were also recovered.

The SHO said that during initial investigation, the suspects, identified as Abdur Rafiq and Fazal Karim, revealed that a man, named Tahir, sent them to Dr Lakhwani and asked them to take Rs20,000 in extortion. According to the police, Tahir is the ring leader of a gang involved in drug peddling, robberies and extortion and also provides weapons on rent to criminals. Tahir and his accomplices have a number of cases registered against him, said the police.

Ahmadi doctor shot dead in Karachi

According to the police, the suspects confessed to shooting the physician for putting up resistance when they demanded extortion from him. The suspects fled and also took his wallet, said the police, adding that the victim was first taken to Abbasi Shaheed Hospital and then to Aga Khan University Hospital, where he succumbed to his injuries.

The police will send the weapons found from the suspects' possessions to the laboratory for its forensic matching with the bullet casing found at the crime scene, said the police. The matching report is required to prove the connection with the empties and the weapon in the court.

Published in The Express Tribune, August 12th, 2016.
COMMENTS (2)
Comments are moderated and generally will be posted if they are on-topic and not abusive.
For more information, please see our Comments FAQ