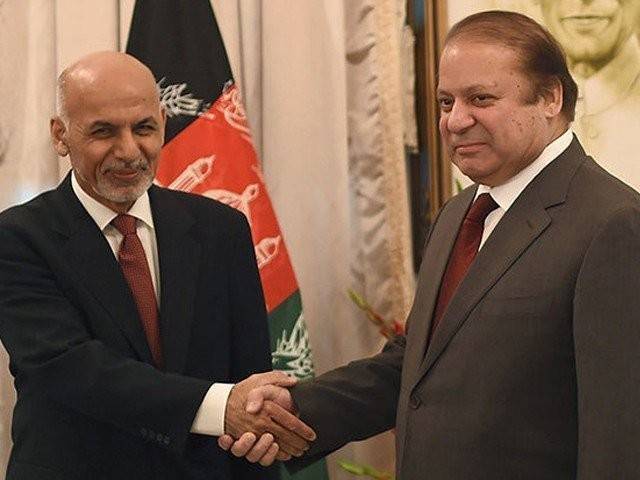 ---
Afghan President Ashraf Ghani telephoned Prime Minister Nawaz Sharif on Thursday and expressed grief over the loss of precious human lives in Quetta terrorist attack.

As many as 70 people, mostly lawyers, lost their lives while scores were injured in a blast at Quetta's Civil Hospital on Monday.

Condemning the incident, Ashraf Ghani said terrorism was the common enemy of Pakistan and Afghanistan, vowing to eliminate the menace with joint efforts.

Army launches combing operations in Quetta

Earlier on Thursday, a roadside bomb hit a security vehicle and wounded 17 people in the Balochistan capital, targeting police personnel that were escorting a judge, who luckily escaped unhurt.

Following the attack, the prime minister directed the law enforcers to overcome the menace with full might and improve coordination between different agencies.

At least 17 injured as roadside bomb targets judge's police escort in Quetta

Earlier, Pakistan Army initiated combing operations to purge the volatile city of terrorists.

The National Action Plan was evolved after a deadly 2014 attack on Peshawar's Army Public School which left 144, mostly children, dead.