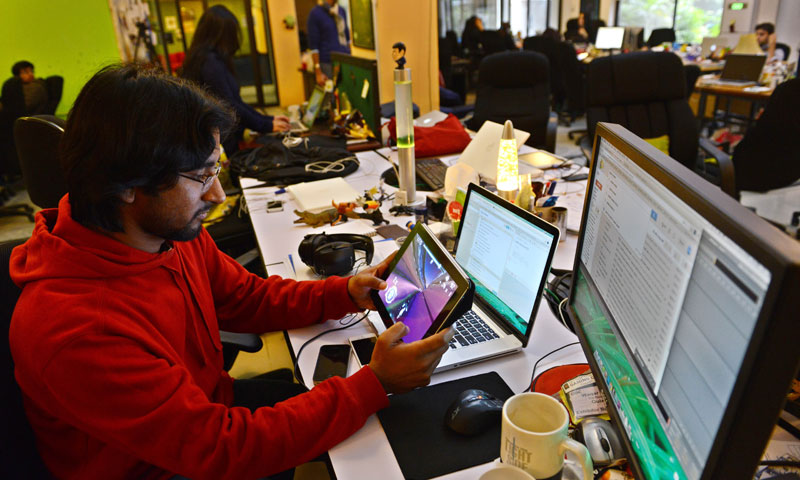 ---
Five Pakistani startups have been selected to take part in the ATX-PAK Launch Entrepreneurship Program in Austin, Texas.

The startups include Babyplanet.pk, BookMyUmrah.pk, ClubInternet, MangoBaaz and Virgin Teez. All five startups are a part of PlanX.

PlanX is an initiative of the Punjab Information Technology Board which empowers commercially-viable, mid-stage tech startups by providing access to multiple funding channels, specialised network of mentors and global exposure to establish high impact businesses.

Patari wins big at international startup competition

The programme, which was initiated in January this year, is a collaboration between the US State Department, City of Austin and Plan9, a sister project of PlanX. Under the programme, the local startups will attend a three-week fully funded exchange program in Austin.

The basic aim of the project is to provide Pakistani startups access to investors and mentors as well as to provide them a platform for collaboration and joint talent development between Austin and Pakistan.

5 things to consider before launching a start-up

As part of the exchange program, four cohorts of Pakistani startups will travel to Austin for training, exposure and mentorship over a two-year period. This is the second cohort of local startups that will be travelling to the US. A small group of investors from Austin will also visit Pakistan at the end this year while a Creative Collaboration Summit will be hosted in Austin in 2017.

Here are brief introductions of the selected startups:

Baby Planet




Baby Planet is an online retail store for baby products to help save time, money and energy of busy parents by providing them a hassle-free shopping experience with delivery.

BookMyUmrah.pk




BookMyUmrah.pk allows people to read reviews, compare packages and and book their preferred Hajj, Umrah and Ziyarat packages through their website.

ClubInternet




ClubInternet connects 4.3 billion non-Internet across the world. Their current target market is Pakistan with a population of 170 million unconnected people. They have roughly 400k monthly active users to date.

MangoBaaz




MangoBaaz is a digital media company that aims to satisfy the Pakistani global appetite by covering local news. They have gained much popularity through their viral content and videos.

Virgin Teez




Virgin Teez is an e-commerce store that currently deals with selling apparel and home decor products. Since they source the apparel from the same factories that manufacture goods for top brands like Zara, they ensure quality at 1/4th of the price charged by these brands. They also let you try their products for the perfect size from the comfort of your home.

Have something to add to this story? Share it in the comments section below.
COMMENTS (3)
Comments are moderated and generally will be posted if they are on-topic and not abusive.
For more information, please see our Comments FAQ