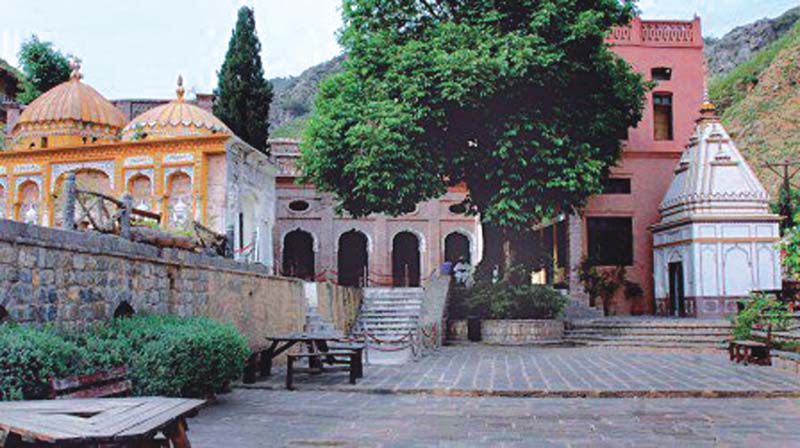 ---
ISLAMABAD: There is no place in Islamabad for Hindu religious gatherings. While there is a temple, Hindus are not allowed to pray inside.

On August 11 — National Minorities Day — Hindu citizens of Islamabad plan to revive an abandoned temple at the foot of the Margalla Hills.

Indian Hindu temple lifts ban on women devotees

The temple in Saidpur Village currently serves as a tourist site, while over 850 Hindus living in the city have been barred from performing religious rituals here.

"The sanctity of the holy place will be restored and Hindu families living in Islamabad will finally have a place to pray," said PTI lawmaker Lal Chand Malhi, who is leading the campaign.

Malhi said the campaign would be initiated by writing letters on August 11 to Prime Minister Nawaz Sharif, President Mamnoon Hussain and Islamabad Mayor Ansar Aziz, who is the custodian of the site.

At present, Hindu residents of Islamabad have to go to Rawalpindi to find the nearest accessible temple.

"First, we will try to force the government and its departments to allow us to make the temple operational. If no response is received, community members, political parties and civil society will open it for prayers," Malhi said.

A pre-Partition mandir and the struggle to protect it

According to Capital Development Authority records, Rama Mandir was built by Raja Mann Singh around 1580 . The temple also had a dharamshala (rest house for pilgrims), which has been converted into a public toilet, Malhi said.

The visitors, he said, disregard the sanctity of the site and walk inside the temple with their shoes on. He said carvings in the walls of Lakshmi and Kali were painted over by the CDA in 2006 when it converted Saidpur village into a tourist site.

The PTI lawmaker said that until a few decades ago, Hindus would spend large amounts of money to keep temple intact. "The temple is ours. The community has every right to go there and pray," Malhi said.

Islamabad Mayor Aziz told The Express Tribune that he would try to support the request, once received.

He said the Hindu community would be given every right to worship at their holy place. "I will be more than happy to help Hindus living in Islamabad to get access to their temple," Aziz added.

Kapil Dev, a rights activist, said that before partition, Saidpur had a significant Hindu population, but most of them left for India in 1947. Soon after, the temple fell into disuse.

Published in The Express Tribune, August 10th, 2016.

 
COMMENTS (5)
Comments are moderated and generally will be posted if they are on-topic and not abusive.
For more information, please see our Comments FAQ