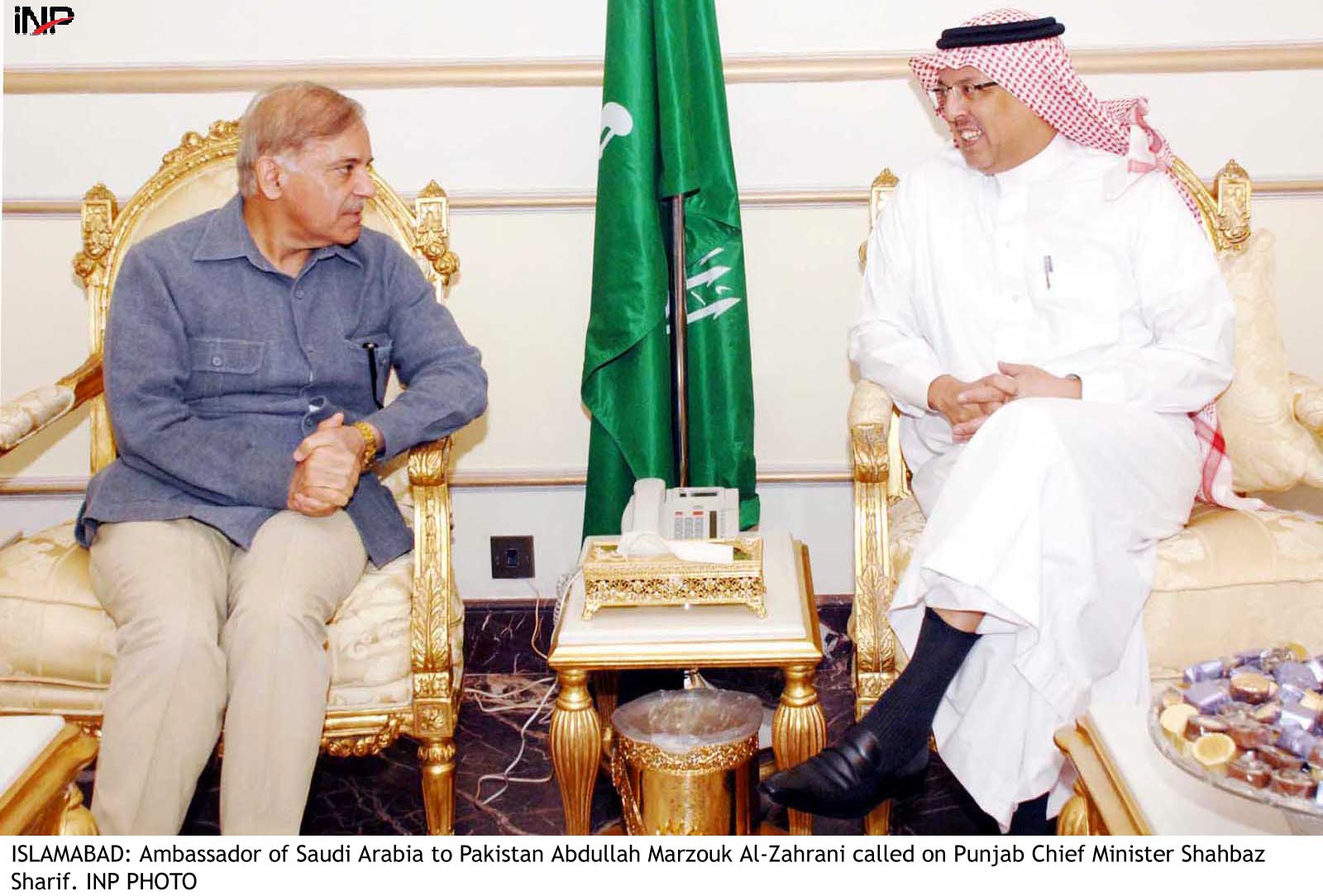 ---
LAHORE: Some political elements are once again trying to create hurdles to the completion of public welfare projects in the pursuit of their vested interests, Chief Minister Shahbaz Sharif said on Sunday.

He was talking to a delegation of Pakistan Muslim League-Nawaz (PML-N) lawmakers.

"The defeated political elements are again out to stop the development process in the country through their container-mounted demonstrations. The citizens have seen through these elements and realise that they have no interest in people's welfare," he said.

The chief minister said that concerted efforts by the government had put the country back on the road to progress.

"The people will not be hoodwinked. Important decisions should not be forced on the roads, they should be taken in the parliament. Despite the negativity of sit-ins, our mission of public service will continue," he said.

The chief minister said that the resources available to the government were being spent on programmes for progress and prosperity. "The PML-N government has introduced a culture of transparent completion of development projects. A third-party audit has been made compulsory for all such projects," he said.

The chief minister said that a number of programmes were going on successfully for the welfare of people.

"The PML-N government will come up to the expectations of the electorate. It will fulfil all the promises it has made to them," he said. The chief minister said that the governments of the federation and the Punjab had set a new precedent by saving billions of rupees in development projects.

"Work is underway on the Orange Line Metro Project in Lahore. This project will become a model. Completion of the project will result in the availability of modern travelling facilities to the people," he said. "Some of our political opponents fear that the development taking place in the country will frustrate their political ambitions," the chief minister said.

He said that the objective of the PML-N government was to serve the people through timely completion of development projects. "No effort will be spared in this regard," he said.

Floods

The chief minister has said that all federal and provincial departments should make arrangements for the protection of people from possible floods. "No negligence or laxity will be tolerated in the arrangements in connection with the security of citizens' life and property," he said.

He said that the federal and provincial institutions should maintain a close liaison and remain vigilant. "The district administrations should monitor the arrangements being made to cope with potential floods. The flow of water in all rivers and all dams should be continuously monitored. Federal institutions should be contacted in this regard," he said. The chief minister said that the Provincial Disaster Management Authority should provide relief goods in the districts where rains were expected.

Published in The Express Tribune, August 8th, 2016.
COMMENTS (1)
Comments are moderated and generally will be posted if they are on-topic and not abusive.
For more information, please see our Comments FAQ