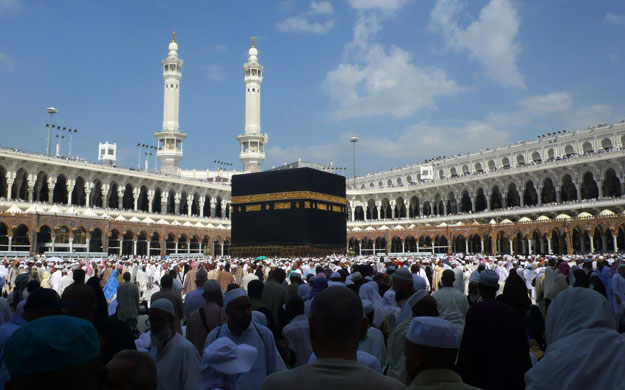 ---
LAHORE: Lahore High Court on Monday directed the Ministry of Religious Affairs (MORA) to accept this year Hajj applications from Shia women not accompanied by a mehram.

Justice Ayesha A Malik granted the interim relief to Shia women after the counsel for the ministry sought more time to disclose the name of the official who had decided to follow a 2013 decision by the Council of Islamic Ideology (CII) prohibiting women pilgrims from performing Hajj without a mehram.

The hearing was then adjourned till October 14.

Justice Malik is hearing a petition challenging discriminatory treatment by the ministry with Shia citizens, particularly women.

At a previous hearing, the ministry had told the court that it had never sought advice in the matter from the CII. However, it said, a standing committee meeting had decided to follow the CII's 2013 ruling in vetting applications for Hajj submitted by women. The ministry said the CII decision was not mentioned in the Hajj policy. The judge had then asked the ministry to disclose the name of the officials involved.

Petitioner's counsel Barrister Maqsooma Zahra Bokhari had submitted that the CII was of an advisory body. Its recommendations could not be implemented unless they were enacted, she said. She also said that members representing Fiqh-i-Jafaria in the CII had recorded a note of dissent on the ruling.

The petitioner had said that Shia pilgrims faced discriminatory treatment at the hands of the ministry officials. He said the ministry was rejecting Hajj applications by Shia women not accompanied by mehrams. He sought a directive for the ministry to decide applications from Shia citizens in accordance with Fiqh-i-Jafaria.

Published in The Express Tribune, August 2nd, 2016.