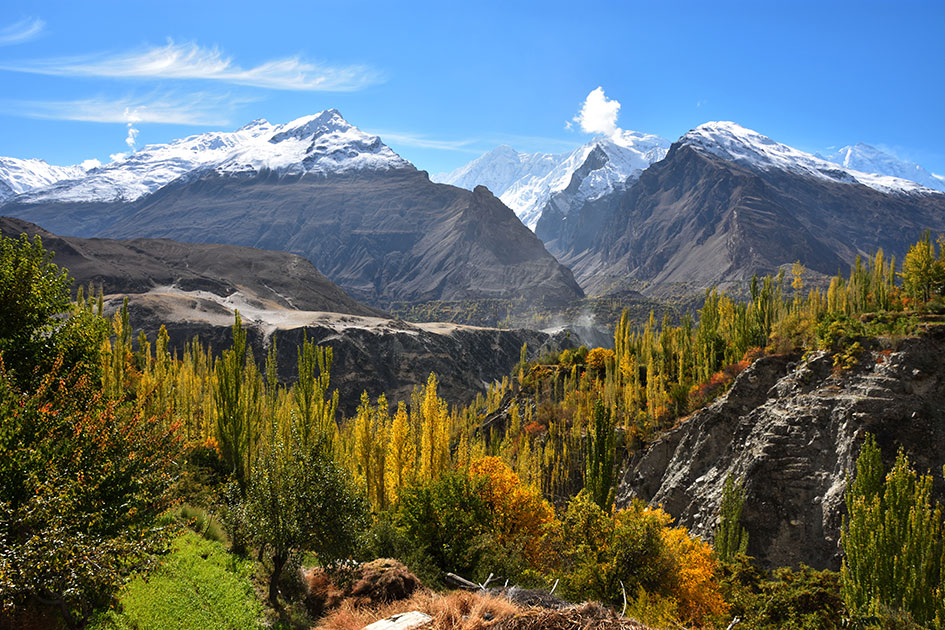 ---
GILGIT: Tourism brings with it a much-needed economic boost to Gilgit-Baltistan. However, as with most good things, there are some side-effects.

Visitors exit the area after been treated to some of the best scenery nature has to offer, but leave litter strewn all over the place. Such carelessness taints the same beauty thousands flock to the region to witness. Nature lovers in the region are incensed by the attitude of tourists.

Pleasant weather, better security and improved infrastructure have resulted in a tourism bonanza for G-B. It is estimated that more than 0.2 million tourists—mostly people from other parts of the country—visited G-B this year to escape the sizzling heat of the plains and enjoy the jaw-dropping views of valleys, plateaus and rivers.

"However, the tourist influx has weighed heavily on nature," Ghulam Nabi Raikoti, a nature lover tells The Express Tribune on Monday. "The visitors must realise they have to properly dispose waste to protect nature."

Raikoti – whose name refers to Raikot, where the famous Fairy Meadows is situated – urges visitors to collect waste and dispose it of at an appropriate place. Meanwhile, volunteers from a club of nature lovers later collected garbage from Fairy Meadows.

Areas strewn with wrappers, empty bottles, boxes, plastic bags and food items included Diamer's Fairy Meadows, Astor's Deosai plains and Rama, Ghizer's Phunder and Khalti lakes, Hunza, Skardu and Naltar.

"If you ask me how much litter was thrown at these places, I would say it is in the tonnes," says Musa Khan, a traveller. Musa, who returned from Shandur after watching the polo final, recalls trash all over the area.

"If this rate of pollution continues, it is quite likely G-B will lose its natural beauty in a couple of years."

However, visitors cannot be solely blamed for the mess as there are hardly any waste bins in the region.

According to social activist Altaf Hussain, the absence of waste bins is an indicator of the government's lack of resolve to develop infrastructure in the region. "To promote tourism, you need to facilitate tourists," Hussain added.

Published in The Express Tribune, August 2nd, 2016.
COMMENTS (6)
Comments are moderated and generally will be posted if they are on-topic and not abusive.
For more information, please see our Comments FAQ