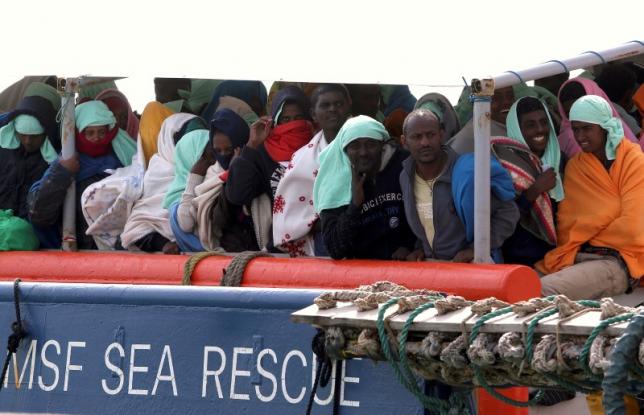 ---
ROME: The Italian coastguard said the bodies of five migrants were recovered from the Mediterranean Sunday, while more than 6,500 people had been rescued off Libya since Thursday.

In one operation by the Italian navy vessel Vega, "five migrants were picked up out of the sea, three people were resuscitated and two were already dead," the coastguard said on its Twitter account.

A Syrian refugee's message to the European Union

The German aid group Jugend Rettet added that its ship Iuventa had taken part in the same operation to save 130 people packed onto a rubber dinghy that was taking on water, and had also recovered two bodies.

A fifth body was found aboard a fishing boat from which some 470 migrants were rescued by the Italian navy and the Malta-based aid group MOAS.

Sunday's rescue missions off the Libyan coast brought 1,100 migrants and refugees to safety overall, bringing the total to 6,530 since Thursday, said the Italian coastguard which coordinates the operations.

Why the US should welcome Syrian refugees without prejudice

According to the latest figures from the UN's refugee agency earlier this week, more than 89,000 people, most from sub-Saharan Africa, have arrived in Italy by sea since the start of the year in search of a better life in Europe.

The tally is comparable to the total of 93,000 recorded for the January-July period last year.

More than 3,000 migrants have died trying to make the crossing, an increase of more than 50 percent compared to the same period in 2015, according to the International Organisation for Migration (IOM).
COMMENTS (1)
Comments are moderated and generally will be posted if they are on-topic and not abusive.
For more information, please see our Comments FAQ