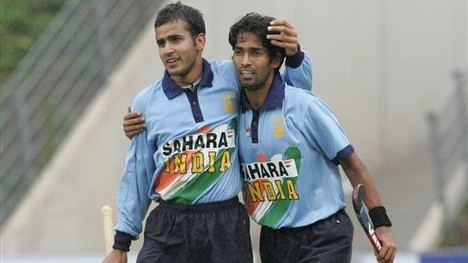 ---
IPOH:
Defending champions India found their rhythm and beat Pakistan 4-2 in the 19th Sultan Azlan Shah Cup to put their title challenge back on track, on Friday.
Both teams had two penalty corners in the first half but only the Indians managed to find the target in the as  Sardar Singh scored in the 2sth minute. Other scorers for India included Gurbaj Singh, Mandeep Antil and Tushar Khandkar.
The two goals for Pakistan were scored by Skipper Muhammad Imran and Kashif Ali.
After this match India has four points after two matches while Pakistan have one after their opening 3-3 draw with Malaysia.
World Champions Australia struggled to a 4-0 win over Egypt in their opening match earlier which was delayed by one hour due to a heavy downpour.
Pakistan's next match is against China on Sunday.
COMMENTS
Comments are moderated and generally will be posted if they are on-topic and not abusive.
For more information, please see our Comments FAQ