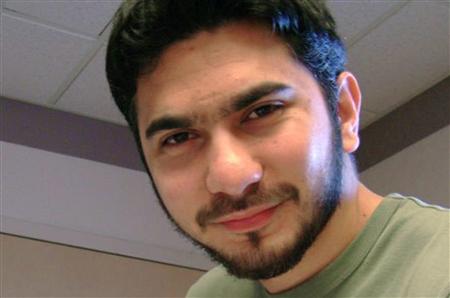 ---
NEW YORK: US Attorney General Eric Holder said on Thursday that Faisal Shahzad, the Times Sqaure bomb suspect, was still cooperating even though he has been advised of his US right to remain silent and right to a lawyer.

Shahzad waived his legal rights and faces life in prison if convicted.

"Mr. Shahzad is continuing to cooperate with us," Holder told a Senate Appropriations Committee hearing. "During ongoing questioning by federal agents, Shahzad has provided useful information and we will continue to pursue a number of leads as we gather intelligence."

The issue of extending terrorism suspects the same rights as criminal defendants has been the subject of much political debate in the United States. Conservative opponents of President Barack Obama say they should be treated as enemy combatants and denied rights in order to collect intelligence.

But federal investigators have claimed success in gathering information from suspects -- even after reading them their rights.

US prosecutors said Shahzad, the son of a retired Pakistani vice air marshal, has admitted to driving the crude homemade bomb into Times Square in Midtown Manhattan.

He also has admitted to receiving bomb-making training in a Taliban and al Qaeda stronghold in Pakistan, prosecutors said. A law enforcement source said investigators believed the Pakistani Taliban financed that training.

While Shahzad has said he acted alone, US and Pakistani officials doubt him.

"According to the available information, he says it was his individual act," Pakistani Interior Minister Rehman Malik told Reuters in Beijing. "I would not tend to believe that."

"THANKS FAISAL!"

Tension remained high in New York after Shahzad was plucked from an Emirates Airline flight he boarded Monday night even though he had been placed on a "no fly" list.

US authorities on Thursday stopped another Emirates airline flight as it was about to leave New York's JFK Airport for Dubai because a passenger was thought to be on the "no fly" list but the incident was a false alarm.

Shahzad, a married father of two, worked as a budget analyst for a marketing company in the neighbouring state of Connecticut until June last year.

Some analysts have speculated the Pakistani Taliban could be responding to US drone attacks that have killed militants hiding in Pakistan but also civilians.

Pakistani security officials said Shahzad was close to Jaish-e-Mohammad, a group fighting Indian forces in the disputed territory of Kashmir and which also has ties to al Qaeda and the Pakistani Taliban.

New York Police Commissioner Ray Kelly said the Times Square plot was the 11th thwarted attack on New York City since hijacked airliners destroyed the World Trade Center's twin towers on September 11, 2001, killing more than 2,700 people.

Thursday, New York City Mayor Michael Bloomberg unveiled the city's 2011 budget and said a small rise in tax revenue had saved 892 police jobs slated for the ax. But local media credited the failed bomb attack for preventing the cuts.

"Thanks Faisal!" read the New York Post newspaper's front page headline.