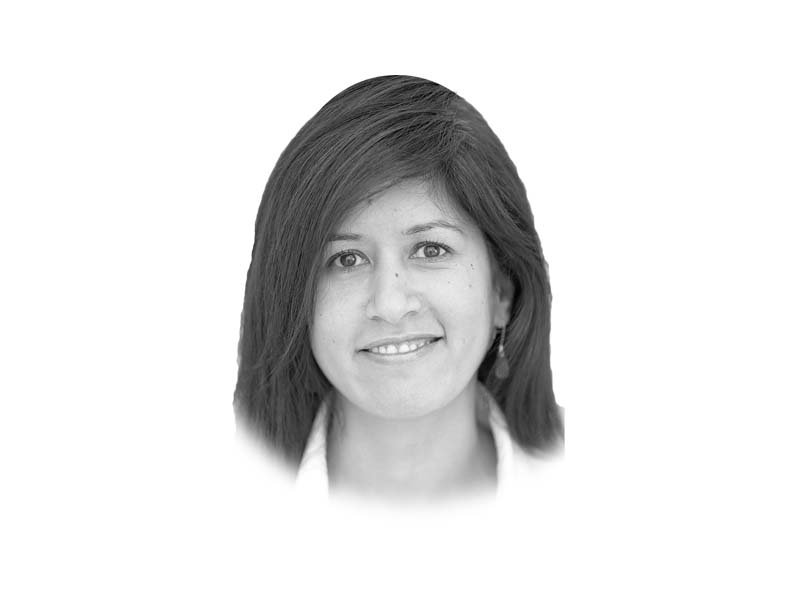 ---
Women represent 50 per cent of the world population but when it comes to their perspectives being heard on various forums, they are more often than not invisible spectators, even in matters that effect them. I have worked with women from all strata of society and have realised that if the female perspective is missing from a forum, the resulting discourse is incomplete. Women can bring different ideas to the table, which benefit economy and society. In my microfinance journey, we have served thousands of women at the base of the social pyramid giving them access to financial services without asking for any formal collateral. Women proved to be responsible and dynamic in their approach. They began earning, planning and investing back into their families. The women in our teams — particularly the front line officers — were often the first women in their families to work outside of their homes. As they started earning, their confidence grew and they began participating in family decision-making. One loan officer shared how she would wait for her brother to come from work and then run her errands accompanied by him. She would be unsure of herself, gazing downwards all the time. Now, after working for eight months, she took pride in her ability to support her family and help them in decision-making.

The female economy represents the largest and highest growing market. Women spend, but not just on themselves. Studies show that on an average, women re-invest 90 cents of every dollar they earn in family education, health and nutrition. The World Bank president's recent statement during his visit to Pakistan in February was inspiring for the cause when he stated that "at a time when the world is looking for additional drivers of growth, there's an untapped market out there that everyone should invest in more: women". Yet, despite many declarations and laws on gender advancement the world over, fewer than five per cent of CEOs of Fortune 500 Companies are women, and less than 15 per cent of boards include women. In other ways, though, these are exciting and unprecedented times. According to Harvard Business Review, "World female income is twice greater than the combined GDPs of China and India." The Boston Consulting Group Global Wealth market estimates that the wealth controlled by women is now greater than $20 trillion and growing. Women's influence on spends in certain sectors like home furnishing – and even on car purchase -- is rising. In fact, women drive 70-80 per cent of all consumer-purchasing decisions. They have a multiplier effect as they serve as primary caregivers for children and the elderly, and buy on their behalf. McKinsey estimates that full gender parity would add $28 trillion to global GDP in 2025. Furthermore, narrowing the gender gap in the global economy could add $12 trillion in 2025, according to a groundbreaking research released by the McKinsey Global Institute.

While there is growing consensus on the importance of gender parity and the business case for investing in women, there is no magic bullet to hurry the onset of gender parity. We require more creative solutions and a 'beginner's mindset' to address this complex adaptive challenge. In the spirit of creative solutions, interesting initiatives have been introduced in Pakistan. One such initiative is the Elevate Campaign, launched by CIRCLE, inspired by the vision to bring women's perspectives and ideas forward. It engages male leaders from the corporate, government and social sectors to join a growing movement and pledge that women's perspectives are present on high impact panels and discussion forums. It is a home-grown movement, inspired by the UN Sustainable Development Goal Five on gender parity and the UN Women's Planet 50-50, Step it Up. Womenx is another important initiative providing business education and support services to women entrepreneurs running small and medium-sized enterprises in Pakistan. In partnership with IBA, the programme has trained more than 300 women businesses in Karachi, Lahore and Peshawar.

Investing in and advancing women is the smartest economic venture of today; it advances nations, communities, companies and boosts the bottom line. For Pakistan to progress, we must invest in women and ensure that they too can contribute to their families, communities, and economy in a significant way.

Published in The Express Tribune, July 1st, 2016.

Like Opinion & Editorial on Facebook, follow @ETOpEd on Twitter to receive all updates on all our daily pieces.