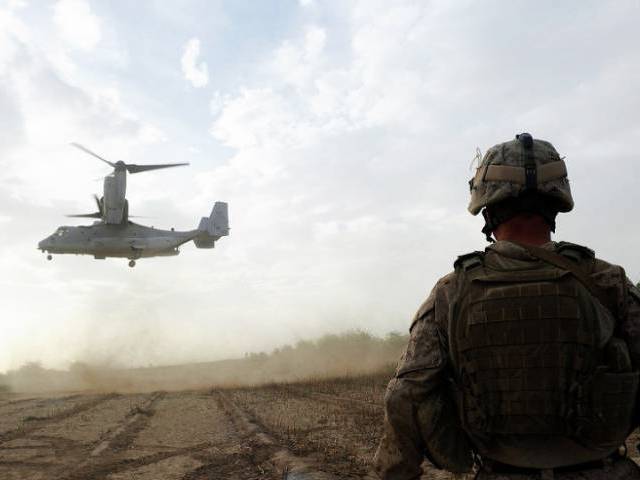 ---
WASHINGTON: The US military has carried out its first air strikes against Taliban targets in Afghanistan under newly approved rules, the Pentagon said on Friday.

President Barack Obama this month announced greater powers for US forces to go after the Taliban, making it easier to work with Afghan security forces to strike the insurgent group directly.

"There have been operations carried out with these new authorities," Pentagon press secretary Peter Cook said. "It's fair to say that these strikes did target Taliban positions." Cook added that the strikes occurred in southern Afghanistan, but he did not provide additional details.

US, Pakistan continue to bicker over Mullah Mansour's death

US forces have been in an advisory role in Afghanistan since the start of 2015 and had previously only been authorised to hit Taliban targets for defensive reasons, or to protect Afghan troops.

Now the United States can more proactively support Afghans, including by providing additional close air support and accompanying Afghan forces on the battlefield.

Afghan security forces last year took the lead in ensuring security across the country, but suffered a string of devastating setbacks at the hands of the Taliban. More than 5,000 Afghan security forces were killed last year alone.

Drone strike on Pakistani soil detrimental to relations with US: Army chief

Some 9,800 US troops remain in Afghanistan in an advisory capacity, down from a peak of around 100,000 in March 2011. That number is set to drop to just 5,500 by the year's end.

Diplomatic efforts to engage the Taliban are in disarray and the United States last month killed the group's leader, Mullah Akhtar Mansoor, in a drone strike in Pakistan.

Published in The Express Tribune, June 26th, 2016.