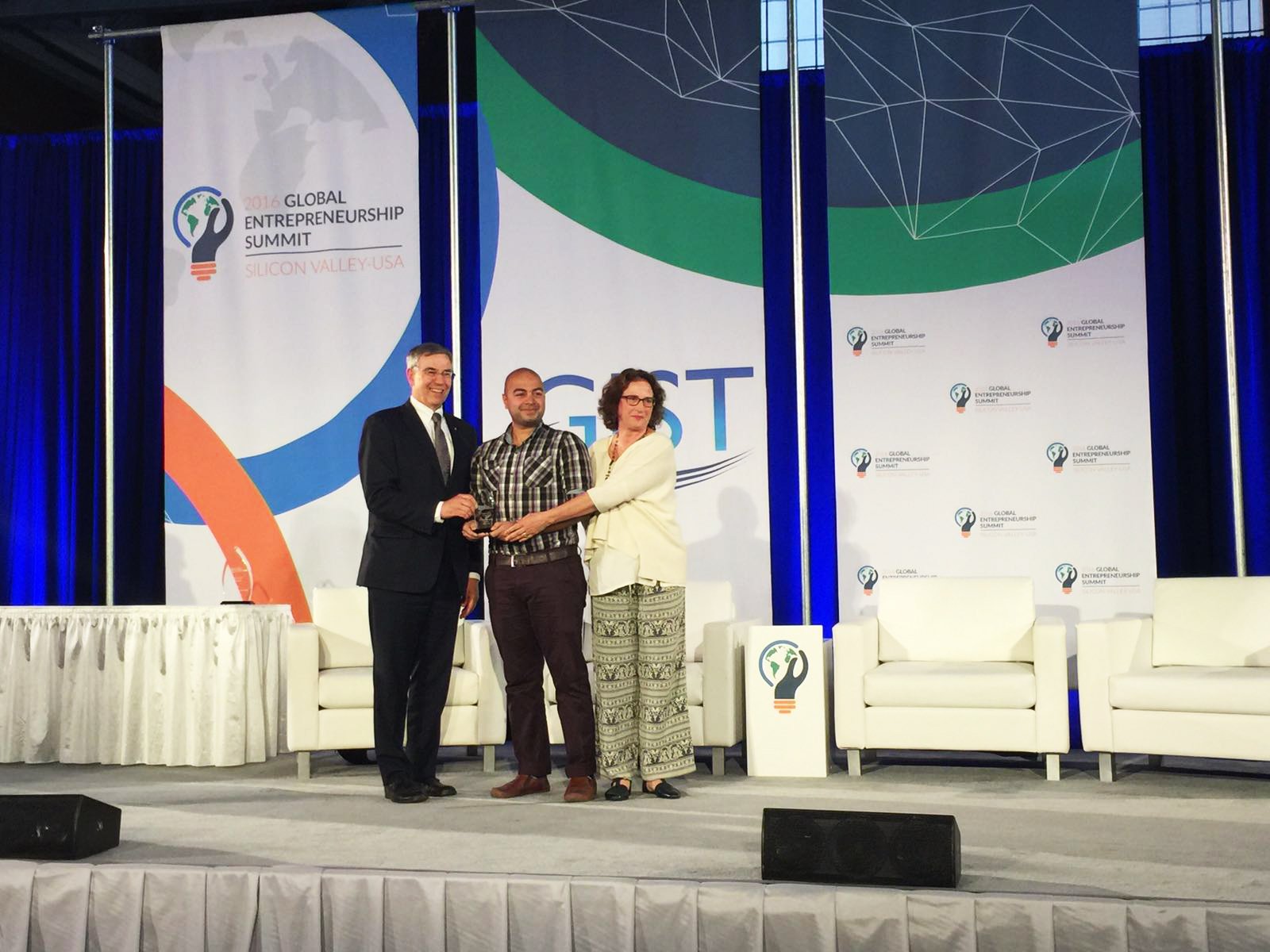 ---
In another proud moment for Pakistan, WonderTree, a technology incubator and community hub launched by the Pakistan Software Houses Association, secured third prize at the GIST TECH-I startup competition held at Stanford University in California.

WonderTree fell in the startup category of the annual competition and was one of the 15 applicants selected from 1,074 teams from around the world.

The startup company, incubated at [email protected]'s tech incubator The Nest, develops interactive, augmented reality-based games for children with special needs using Microsoft Kinect technology, with a focus on home based physical therapy, biofeedback and tracking.

Pakistani start-up leaves Facebook founder impressed

Muhammad Waqas, the CEO and co-Founder of WonderTree, said that meeting investors, networking with industry experts and getting one-on-one mentoring at GES 2016 has been a phenomenal experience.

"The entire journey has been an invaluable learning opportunity for us. Winning today validates what my co-founders and I have been working on for the past year and a half and proves that our games can revolutionize the learning curriculum for children with special needs around the globe," he said.

Muhammad Usman and Ahmed Hassan, co-founders of WonderTree, spoke about their motivation behind developing these games. "The area in which we work is critical and requires more attention from a wider portion of society," they said.

"We are taking ideas of improving education for special children a step further and trying to turn imagination into reality with the help of technology," they added.

Pakistani student breaks Denmark's grading scale record

Jehan Ara, president of [email protected] and The Nest, was thrilled to see WonderTree win the prize. "It was a moment of immense pride when WonderTree was declared a winner in the GIST TECH-I competition... I have watched this team work hard for a social cause that they are strongly committed to and to see their passion and hard work recognised at a global event in Silicon Valley means so much."

GIST (Global Innovation through Science & Technology) is an annual competition for science and technology entrepreneurs from emerging economies worldwide and was part of this year's Global Entrepreneurship Summit (GES 2016).

This Pakistani startup brings recurring customers to small businesses

The event showcased entrepreneurship and innovation globally and featured talks and panel discussions by the likes of President Obama, Mark Zuckerberg of Facebook, Sergey Brin and Sundar Pichai of Google, Reid Hoffman of LinkedIn, Travis Kalanick of Uber, and many more. Jehan Ara, the president of [email protected], was also invited to speak on a panel which discussed investment opportunities in South Asia.

The Nest is a technology incubator and community hub which provides budding entrepreneurs with space, infrastructure, facilities and knowledge sessions as well as access to a network of mentors and potential investors. Its mission is to blaze the trail for the next generation of entrepreneurs in Pakistan.

WonderTree, which was incubated at The Nest, previously participated in the [email protected] ICT Awards 2015 and represented Pakistan at APICTA 2015. It was also a recipient of the [email protected] Social Innovation Fund.
COMMENTS (4)
Comments are moderated and generally will be posted if they are on-topic and not abusive.
For more information, please see our Comments FAQ