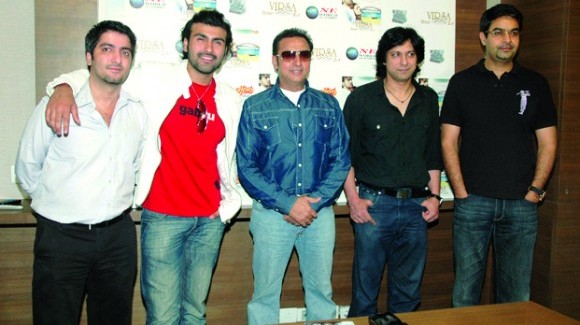 ---
LAHORE: Jawad Ahmad has set a precedent by convincing the Ministry of Culture, Ministry of Commerce and Censor Board to waive off the 65 per cent entertainment tax on the Indo-Pak joint production Virsa which is all set to be released on Friday.

Addressing a press conference in Lahore, a joyous Jawad Ahmad said that he persuaded the authorities to waive off the entertainment tax on the movie by making the point that even though the film was a joint production, a Pakistani producer invested money in it. "I am glad that the certificate which we have got to screen this movie is of a local movie which means we will not have to pay entertainment tax.

This has become a precedent now and in the future if other people make joint productions, they can get the same benefit," Ahmad said. He said that the Censor Board had not cut a single scene or the song of the film and had been appreciative of the film. "I am quite hopeful that this movie will do excellent business and will open a new chapter of success for the Pakistani cinema," he added. Co-producer Vikram Kakar and actor Pankaj Batra have flown in from India and attended the press conference.

Dr Ammanullah, one of the film's investors who wrote a song for the film, has travelled to Pakistan from the US for the film's premiere. Nauman Ejaz and Mehreen Raheel were also present at the press conference. Kakar said that the movie was an attempt to bring Pakistan and India closer through cinema. He said that those Indian cinemas which usually didn't screen Punjabi movies were also screening Virsa.

"110 prints of the movie have been released worldwide. 35 prints have been released in India and 17 in Pakistan. This film has a huge budget and we have high hopes for it," he said.