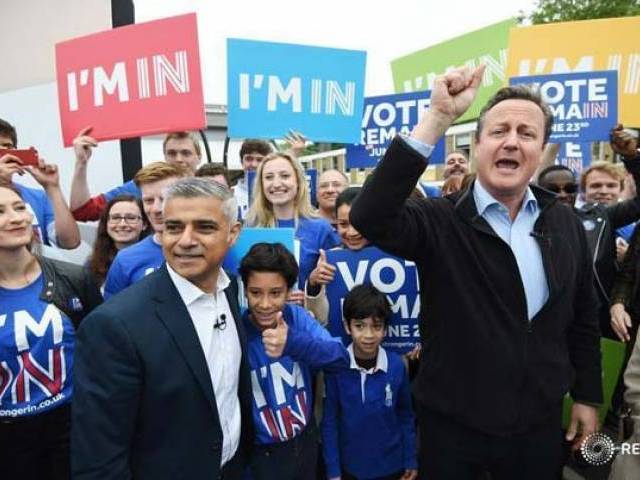 ---
LONDON: Millions of Britons were voting Thursday on whether to stay in the EU.

Latest opinion polls put the "Remain" camp narrowly ahead after a close-fought and often vitriolic campaign focused on immigration, the economy and Britain's very identity.

A record 46.5 million people registered to cast their ballot in the one-in-a-generation referendum.

If Britain becomes the first state to exit the EU, the so-called 'Brexit' would be the biggest blow to the 28-nation bloc since its foundation.

It would see the EU stripped of its second-biggest economy and one of its two main military powers, and could face calls for similar votes by anti-EU politicians in other countries.

If it votes to stay, Britain has been promised a special status exempting it from further political integration but European leaders will still have to address a sharp rise in euroscepticism across the continent.

The polling stations opened at 6:00am on Thursday and were due to close at 9:00pm. The results, however, are not expected to be announced before early Friday morning.

Published in The Express Tribune, June 24th, 2016.
COMMENTS
Comments are moderated and generally will be posted if they are on-topic and not abusive.
For more information, please see our Comments FAQ