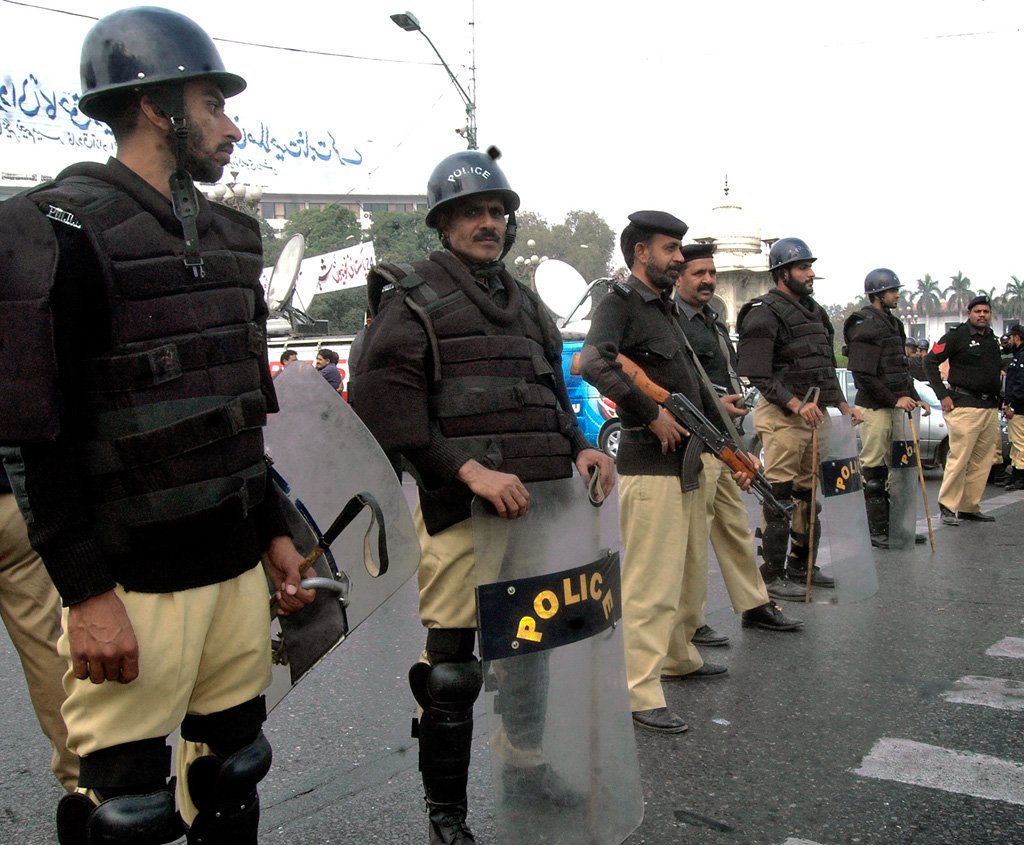 ---
LAHORE: Police claimed on Thursday to have devised a foolproof security plan for Youm-i-Ali.

According to the plan, over 5,000 policemen would be deployed on the occasion. Searches would be carried out across the Shahdara, Badami Bagh, Bund Road areas, refugee settlements, hotels, bus stations and the City Railway Satiation. The route of the main procession would be scoured by Special Brach, bomb disposal officials and sniffer dogs before proceedings kick-off. People would only be allowed to join the procession after having been frisked. Guarantees would be sought from all shop owners and residents of the area in the procession's vicinity to prevent unauthorised stay there.

Barricades would be raised and barbed wire would be places along the route of the procession. Those wanting to join proceedings would have to undergo a three-tier security check. They would be physically frisked at the primary entry point. Then, they would be frisked with metal detectors. The aspiring participants would then be allowed to join the procession after passing through walkthrough gates.

Snipers would man rooftops in the vicinity of the procession. All gutters and transformers along its route would be scoured by personnel from pertinent departments. Quick Response Force, Dolphin Squad and Police Response Unit personnel would remain patrolling the routes length and breadth.

All those wanting to partake in the proceedings have been instructed to park vehicles at Nasser Bagh. Medical camps would be established at select points along the route of the procession. Rescue and bomb disposal personnel would remain present at the camps.

CCPO Amin Wains said a similar plan had been formulated to secure the Bibian Pak Daman shrine on the occasion. He said proceedings would be continuously monitored by police. Wains said a computerised command and control room had been established at the Operations DIG's office to monitor city-wide Youm-i-Ali proceedings. The CCPO has directed all senior police officials to monitor proceedings. He said police would not leave from procession venues till they concluded. Wains said punitive action would be taken against policemen who left procession routes before the departure of all mourners.

The CCPO said police had been using all available resources to secure citizens' lives and properties. He said the morale of the force was high. Wains said the police were ready to sacrifice their own lives to save those of the people.

Published in The Express Tribune, June 24th, 2016.
COMMENTS
Comments are moderated and generally will be posted if they are on-topic and not abusive.
For more information, please see our Comments FAQ