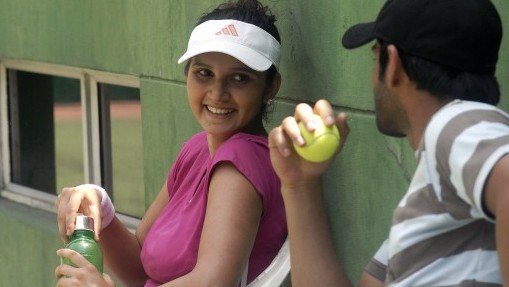 ---
HYDERABAD: Indian tennis star Sania Mirza has returned to the world of sports following her high-profile marriage to Shoaib Malik.

Mirza returned to the courts with her husband in her home town, Hyderabad in preparation for her return to tennis.

As mentioned in earlier reports, Mirza has retained her maiden name post-marriage. In an interview to People magazine along with Malik, Sania had said, "No matter what happens I am always going to be Sania Mirza. Maybe later I'll add his name."

The sports power-couple were united in wed lock after a romance that saw the groom forced to get a messy divorce from his first wife days before the wedding. The two wed at a plush hotel in the southern Indian city of Hyderabad, hometown of Mirza, the poster girl of Indian tennis on whom ride millions of rupees in brand endorsements.