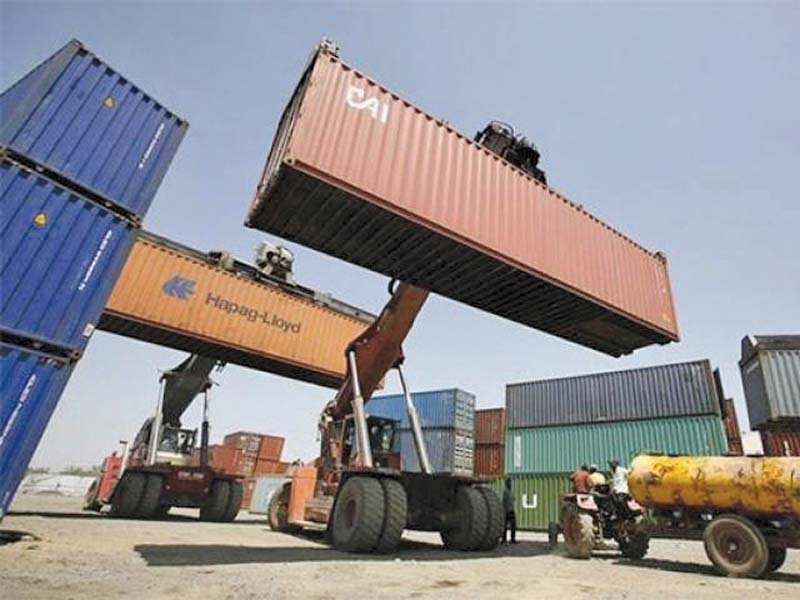 ---
ISLAMABAD: The discussion on the budget for 2016-17 so far shows that for the ruling party it is all good while for the opposition it is all bad. But everyone has been careful not to discuss another side of the budget, which is mostly ugly.

Those who feel all is good point out that the growth of GDP at 4.7%, industrial production at 6.8% and services at 5.7% are the highest since 2007, when the economy started nose-diving.

Budget 2016-17: Rising costs not addressed by budget

They would also boast about the inflation at 2.8% being the lowest since 2003 and foreign exchange reserves at $21.3 billion being the highest ever.

They could also take some satisfaction that the government is now taking some corrective measures for sectors such as agriculture and exports that were seriously neglected in the past.

Those on the other side of the aisle are pointing out that exports have dropped 14% from last year's level, net foreign direct investment is at $1 billion, which is the lowest for the last four years, and agriculture growth is shrinking 0.19%, which was last seen in 2009.

For them, there is gloom and doom all around. They could also clamour about how the economy is choking from the manifold increase in corporate and indirect taxes. These include taxes on income from contracts executed abroad, alternative corporate tax on businesses, even if they are incurring a net loss, and continuation of super tax on certain businesses.

The worst is continuing with the past practice of increasing customs duties through various schemes. Whereas the rest of the developing world has been rapidly reducing reliance on taxes on international trade to become part of the globalised world, Pakistan is increasing its isolation.

Real estate in Karachi to stay unaffected despite budget proposals

Thus, the anti-export bias, which has been building up for the last three years, has been further accentuated in this budget.

Growing sectors the target

Another bad feature of the budget reminds of a Japanese saying – "a nail that sticks out should be hammered".

The government has been targeting sectors that have shown any growth potential. It has been doing this with the telecom sector and now it is the construction industry, which has been showing some promise and last year grew 13.1%.

After levying regulatory duties on essential construction material such as iron and steel bars, now it has targeted the cement sector through higher central excise duty. Unlike other countries, do we not realise that the construction sector is one of the main drivers of economic growth?

Ever since the ruling party came to power, its infatuation with metros and roads has meant that it has to cut all other essential needs such as water, education and health.

For example, allocations to deal with water scarcity have been substantially reduced while allocations for education and health, which are amongst the lowest even in South Asia, remain almost stagnant.

One could imagine that with falling foreign direct investment, we would be careful not to create panic among the existing investors who are putting up with difficult conditions.

Through the new auto policy, existing investors were stopped from making any new investments. Now with new taxes on the dairy sector and the subsequent blockage of the growth of milk packaging, the government seems to be compelling Nestle and other potential long-time investors to move elsewhere.

Ugly side

The ugly side of the budget, which is likely to be swept under the carpet, is that after meeting the debt servicing cost of Rs1,803 billion, the federal government is left with just Rs977 billion from its revenues to meet all its expenses.



Budget 2016-17: Going all-out to support agriculture sector, says Dar

This is not enough even to meet the defence expenditure (including military pensions) which this year surpassed Rs1 trillion.

Still another ugly matter, which is not likely to be discussed, is that contrary to its claims of levelling the playing field, the government has singled out several Chinese companies for special customs duty and tax concessions.

By picking some favourites, the government has ensured that no other company, including the local ones, can bid and compete against the chosen companies. This will not only make Pakistan's position untenable if any country were to challenge this measure at the WTO, it would also ensure that the exempted companies can include forgone revenue in taxes as their profit.

While there is a need to speak about the good and bad aspects, there is also a need to address the ugly side of the budget.

The writer served as Pakistan's ambassador to WTO from 2002 to 2008

Published in The Express Tribune, June 20th, 2016.

Like Business on Facebook, follow @TribuneBiz on Twitter to stay informed and join in the conversation.