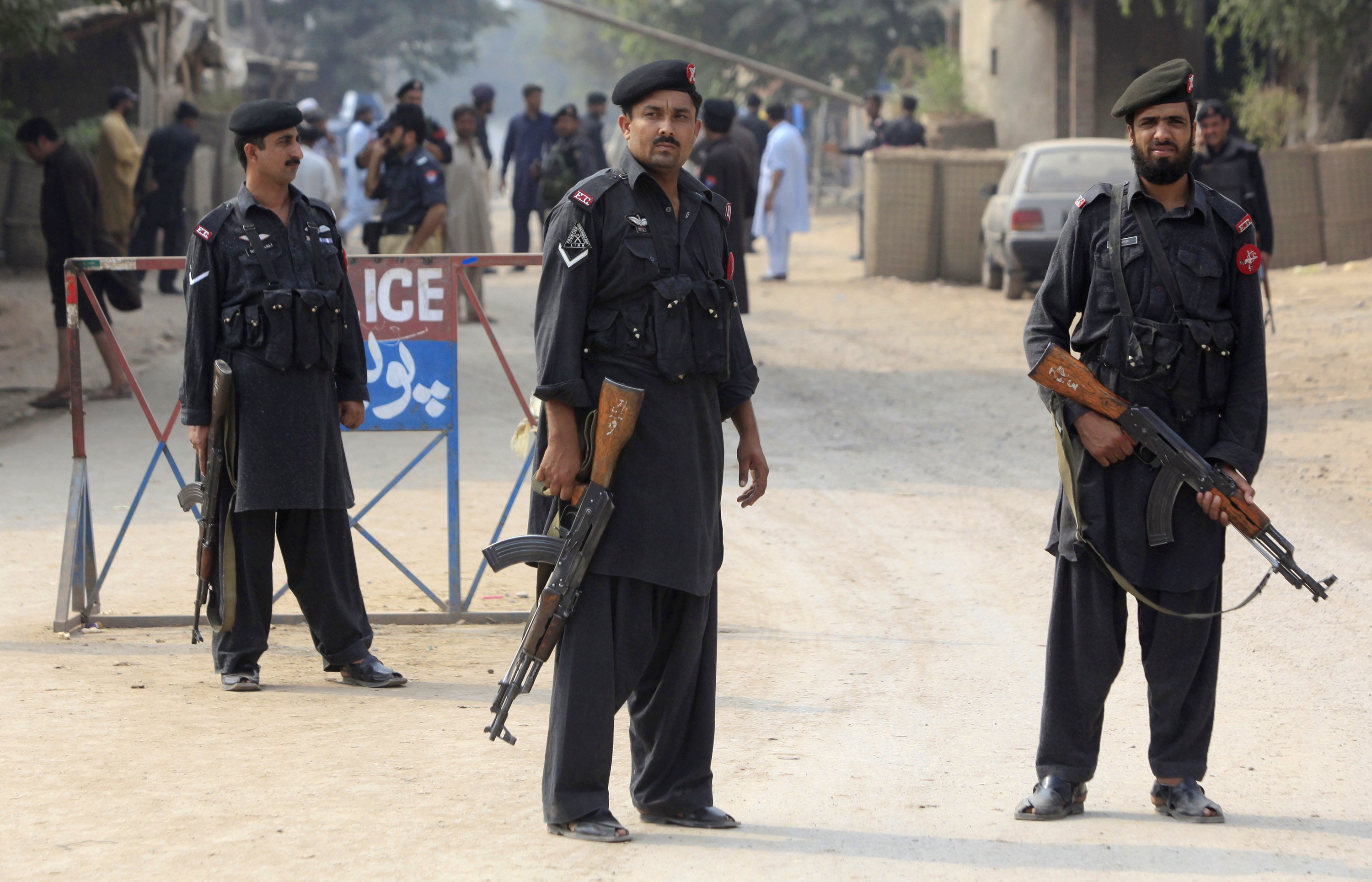 ---
PESHAWAR: There have been 626 search and strike operations in Peshawar district alone in the first half of 2016. This is a tactic devised to curb urban violence in the post-military operation scenario.

In background briefings, security officials reveal that the spiral of threat from militants is concentrated in the three main districts of Peshawar, Mardan and DI Khan as far as urban areas are concerned. At the same time, it is stressed that innovative measures, which are preemptive rather than preventive, are needed to tackle with the matter.

The search, strike and combing operations are part of a larger plan not just keep the militancy at bay, but clamp down on criminal groups which facilitate terrorism in one way or another.  There are 31 checkpoints in the city that keep a watch on all vehicles and passers-by.




Official statistics of the K-P police show that 258 proclaimed offenders were arrested within the jurisdiction of 32 police stations. More than 15,000 arms and ammunition were also seized across the city since January 1.

These operations were categorized into three different types, explains SSP Operations Abbas Majeed Marwat. He said a total of 118 were conducted jointly with the army, 124 were intelligence-based operations and more than 365 were conducted solely by the police.

Around 4,000 places, including houses, hotels and hostels, were searched. These resulted in the arrest of 3,287 suspects.

More than 6,000 vehicles were also checked and 221 people were arrested after geotagging though an android system in which the majority of data is stored and placed on Google maps, he said. The police now have tenant information that is filtered after a certain incident in an effort to narrow down the scope of investigation depending on the area, the officer added.

In these search and strike operations 1,493 foreigners, mostly Afghan nationals without any legal documentation, were arrested under Section 14 of the Foreigners Act. Another 9,893 people were taken into custody in different cases. But even though the graph of terror incidents has taken a dip, there's an increase in target killings and extortion cases.

Afghan nationals detained

Around 340 Afghan refugees illegally residing in the city have been arrested in three days during a crackdown. This comes days after tensions along Torkham border. According to a press release from Malik Saad Shaheed police lines, these refugees were arrested across the district.

The crackdown was ordered by SSP Operation Abbas Majeed Marwat and all three circles of the police were told to arrest illegal refugees in their respective jurisdictions.

Published in The Express Tribune, June 20th, 2016.
COMMENTS
Comments are moderated and generally will be posted if they are on-topic and not abusive.
For more information, please see our Comments FAQ