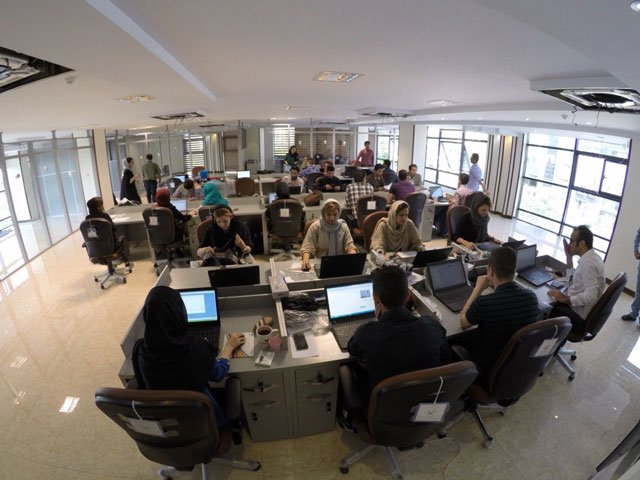 ---
Two Pakistani startups have been featured in Asia's top 20 active accelerators, a report stated on Thursday.

LUMS Centre for Entrepreneurship and PlanX have made it to the list in the annual Asian and Oceanian Accelerator Report 2015, released by Gust and Fundacity.




Another Pakistani startup accelerator, Invest2Innovate, managed to make it to the complete list of startup accelerators.




"PlanX, i2i and LCE are wonderful accelerators run by selfless leaders," Farzal Dojki, Co-Founder of DotZero, said while speaking to The Express Tribune.

"DotZero has held investment rounds with graduates of these programmes for the past three years. Pakistan's startup ecosystem benefits from each published report, especially in international arenas," he added.

The report includes thoroughly researched statistics for which over 125 organisations were surveyed in the Asia/Oceania region, of which 54 qualified as accelerators.

Pakistani startups make their way to US summit

The Asian region saw a total investment of $16,842,427 in which Australia took lead with its $5,620,000 investment with India being the second at $3,981,000 followed by South Korea at $1,960,460 and China at $1,920,000, according to the report.




Although Pakistani accelerated startups have made it to the list, there is a lot that needs to be done to bring quality at par with the international market. At the moment, Pakistan has a lot of emerging startups but few of them target hot markets.

The survey revealed Fintech, Internet of Things, Health and Education were the hottest markets Asian accelerators were most interested in. Apart from Health, these markets remain largely untapped by Pakistani startups.

The report also featured some insight on how accelerators in the Asia and Oceania region fund themselves in order to remain functional. Thirty per cent of accelerators reported that they either received a mix of private and public funding or were 100% publicly funded.

This Pakistani is part of a startup that could be the next Instagram

When it comes to generating revenues, most of them, it appeared, invest a small amount in their incoming startups in exchange for some equity. About 43% of Asian and Oceanian accelerators earn revenue from startup exits within the short-term (within 12 months), while 62% of them plan to earn revenue from startup exits over the long-term (12 months or longer).
COMMENTS (4)
Comments are moderated and generally will be posted if they are on-topic and not abusive.
For more information, please see our Comments FAQ